Defensie & Veiligheid

International and state organizations responsible for our defense and safety often find themselves on the frontlines of the cyber defense effort, continuously safeguarding critical systems, networks, and large amounts of highly sensitive information against sophisticated threats. Moreover, military, state security, and law enforcement organizations have recognized cyberspace as a new operational domain, requiring full operational capability. For these organizations, more than any other, fulfilling their cyber mission means being at the technological forefront of cyberspace. Secura helps them stay there.
Secura Defense and Safety combines our company's twenty years of IT security expertise with people with the background, knowledge, and commitment required to provide the highest cyber capabilities to those that keep us safe. From our own experience, we understand your mission and the challenges you face and offer an extensive range of services to help you overcome those challenges. We enable your cyber mission.


Cyber Operations Advisory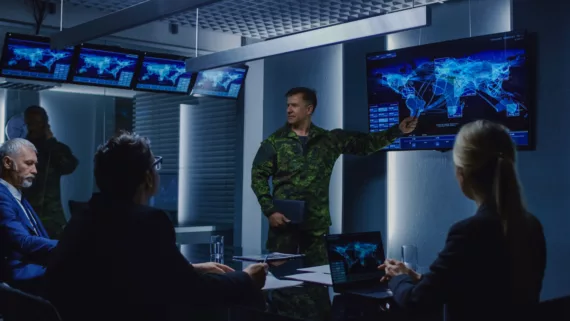 Secura's cyber operations advisory service helps you solve the technical and organizational challenges associated with all aspects of operations in the cyber domain. Secura Defense and Safety combines technical expertise, a vendor-agnostic approach, and hands-on experience working with and within governmental security organizations on various levels, so you can count on clear, effective advice to help you make informed decisions. Some of our advisory domains include:
Cyber strategy;
Innovation strategy;
Security and Operations management;
Compliance;
Crisis management and operational continuity.

Testing, Certification, and Auditing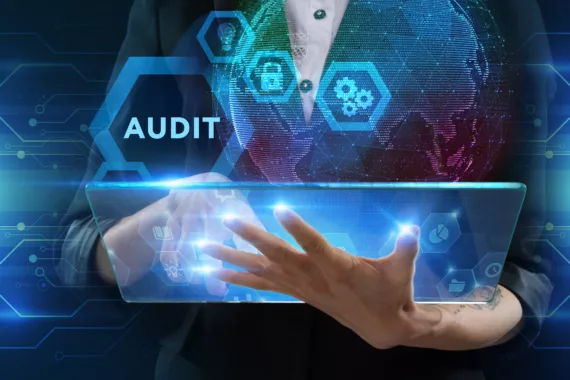 Testing, certification, and auditing (TCA) assures you that your organization adheres to both the latest security best practices as well as any relevant standard for your domain. Secura has extensive experience with the relevant industry standards, some examples being ISO27K series, GDPR, NIS(2), and BIO. Also, Secura's penetration testers and red teams can test and evaluate your security against any required threat level. Secura's TCA:
Gain insight into relevant standards;
Determine your current maturity level;
Challenge and test your security teams and controls, both digitally and in the physical domain;
Support with implementation and improvement;
Audit your organization on compliance.
When it comes to training and awareness, Secura has a solid track record. Based on our knowledge and experience, we have developed various training courses and workshops, some of them tailored for Defense and Law Enforcement organizations. From creating the required level of security awareness to, for example, becoming proficient in close access operations, Secura's training curriculum will help your organization become cyber proficient. Our trainers combine technical expertise with an operational background so they can use relevant, first-hand experience in all of their training.
The training courses can be given in-house or at a location hosted by Secura. Would you like to enquire about the possibility of hosting an interactive tailor-made session for your organization? Please get in touch with us via the contact form or email info@secura.com.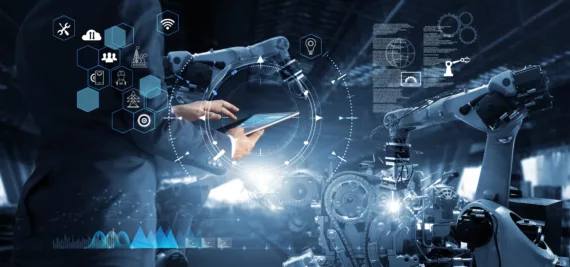 Tomorrow's capabilities need to be developed today. This especially holds true in the rapidly evolving cyber domain. Most of the time, being a smart buyer will help you solve most of your challenges. However, the challenges that are specific to your mission or your domain might be better served with targeted research and development, so the solution is a perfect fit for your requirements. Secura has a lot of experience in general IT security research, for example, for various national and international research consortia. We also have several years of experience with the management and execution of cyber-related R&D specifically for organizations within the defense and safety domain. Domains of research include solutions for (digital) force protection, close access operations, and specific requirements within the CEMA/JEMSO domains (Cyber- and Electromagnetic Activities / Joint Electromagnetic Spectrum Operations).
If you need our help becoming a smart buyer, or if you are wondering if a specific R&D program might be able to help you overcome your challenges, feel free to contact us so we can explore the opportunities.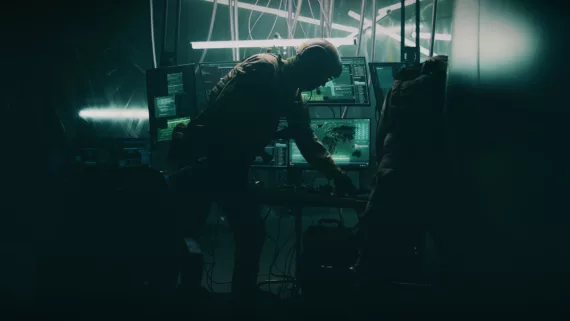 National Security and Law Enforcement Solutions

Contact Secura Defense and Safety for more information.