BIO Compliance
Discover how Secura aids in BIO Compliance, providing review, training, and extensive assessments for enhanced information security under new government standards.
Stay Secure with Secura: Your Partner in BIO Compliance
In a digitally connected world, the protection of critical data is paramount. With the advent of the Baseline Information Security for the Government (BIO), established frameworks such as the BIR, BIG, IBI and BIWA have been replaced across central government entities, municipalities, provinces, and water boards.
The BIO protocol stands as a bedrock of internationally accepted best practices and standards in information security, drawing from the well-regarded ISO 27001 and ISO 27002 (ISO27k) series. It ushers in a new focus on risk analysis, and its compliance is no longer optional but mandatory.

HOW WE SUPPORT YOU
At Secura, we are committed to providing comprehensive services to meet your BIO compliance needs:
1. BIO Review: This comprises an extensive review and gap analysis of your current security measures. We then create a roadmap and action plan for you to follow, ensuring that you close the gaps and achieve the best security levels possible.
2. BIO Support: Secura offers top-tier training to get your team up-to-date with the new regulations. We guide you through the critical process of risk analysis, and provide ongoing support as you implement or migrate to the BIO standards. Our approach is collaborative, ensuring you never feel alone on this journey.
3. BIO Assessment: This rigorous assessment process tests all control measures in accordance with the BIO standard. The comprehensive audit report that follows includes recommendations for strengthening your measures, ensuring that your organization stays one step ahead of any potential threats.

CONTACT US
Would you like to learn more about our DigiD Assessment Service. Please fill out the form below and we will get back to you within one business day.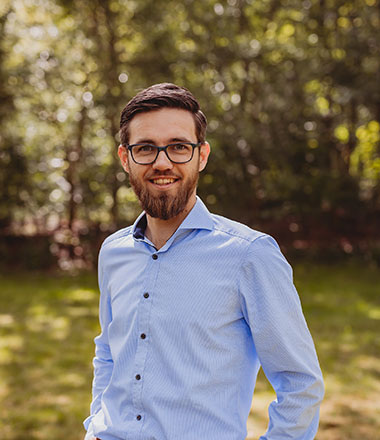 ABOUT SECURA
Secura is a leading cybersecurity expert. Our customers range from government and healthcare to finance and industry worldwide. Secura offers technical services, such as vulnerability assessments, penetration testing and red teaming. We also provide certification for IoT and industrial environments, as well as audits, forensic services and awareness training. Our goal is to raise your cyber resilience.
Secura is a Bureau Veritas company. Bureau Veritas (BV) is a publicly listed company specialized in testing, inspection and certification. BV was founded in 1828, has over 80.000 employees and is active in 140 countries. Secura is the cornerstone of the cybersecurity strategy of Bureau Veritas.