Consumer Products | Testing & Certification
Have your smart consumer products tested and certified against international standards like GSMA, ETSI EN 303 645, BSPA or Common Criteria with Secura's IoT cybersecurity services.
Cybersecurity for Smart Consumer Products
As the Internet of Things (IoT) - think devices like your smart fridge or Alexa - keeps growing, it's bringing new chances to do cool things, but also new problems.
In this changing world, it's really important to think about security threats right from the start when designing these devices. With so many "smart" devices that connect easily and make our lives better, it's super important to keep these IoT devices safe. They are like doors between the big wide Internet and our personal networks at home, which makes them a tempting target for bad guys who want to sneak in and steal valuable stuff.
At Secura, we understand how important cybersecurity is in the IoT world. We keep up with the latest news and changes in standards, rules, and certifications. Our team of experts believes that we can make IoT security better by following widely accepted standards and goals.
To help IoT makers protect their products and networks, we have a complete list of recommended IoT security tests and certification services. When you work with Secura, you get the best solutions that not only follow the rules but also provide strong protection against new threats.
Together, we can build a secure and strong IoT system that makes users feel safe and sets new records for cybersecurity in our fast-moving digital age. Come join us in this mission, and let's make the future of IoT secure together.
Also read: From mattresses to artificial hearts: why IoT security is crucial
Testing Services for Consumer Products

Secura can provide compliance services in line with the relevant security publications addressing the domain of IoT products. The offered compliance services are presented below.

| | |
| --- | --- |
| Compliance service for testing | |
| IoT Security Foundation | Secura is a recognized party for providing compliance services in line with the IoT Security Foundation Framework. Compliance with this publication can be showcased by making use of the "Best Practice User" mark for your product. |
| GSMA | Secura is a recognized party for providing the compliance service against the GSMA IoT Security Checklist. This state of the art guideline addresses the security of your product, as well as its interactions with the supply chain. |
| ETSI EN 303 645 | The ETSI EN 303 645 represents and European Norm, being an effective way of validating your product's security against a recognized baseline of security requirements. |
| Secura IoT Security Framework | In order to provide a flexible approach to the manufacturers, Secura has developed its own testing framework, based on state of the art security guidelines such as IoT security Foundation, IEC 62443, GSMA or OWASP. Testing your product against the requirements of the framework allows manufacturers to select the depth of testing, thus perfectly addressing their needs. |
Certification of Consumer Products
Certification allows to put official recognition on the results of an assessment for your product. Secura can support you with certification services for your IoT product based on the following schemes.
Certification service

BSPA

The BSPA scheme provides an effective, time bound (25 person days) way of assessing and certifying the security of your products. The scheme operates as a light version of Common Criteria. Moreover, the BSPA scheme grants the necessary recognition to allow a manufacturer to collaborate with Dutch governmental institutions for placing its products.

Common Criteria

Common Criteria is an internationally recognized security assessment and certification methodology. Common Criteria certificates are mutually recognized across continents, including most of EU, USA, Asia, Australia, UK, etc.

Secura can support with Common Criteria evaluations, under the Dutch Common Criteria scheme NSCIB.

Bureau Veritas IoT certification

Secura is a recognized partner for offering IoT evaluation services in line with the Bureau Veritas IoT Labelling scheme. The scheme is based on the ETSI EN 303 645 standard, and will result in an official label for your product.
How we support you
Secura helps large and medium sized organizations all over Europe raise their cyber resilience. We know the importance of cybersecurity for smart consumer products. Our testing and certification services raise the cyber resilience of IoT consumer products.
Secura is part of the Bureau Veritas Group, a listed company and world leader in testing, inspection and certification services.
Fact Sheets & White Papers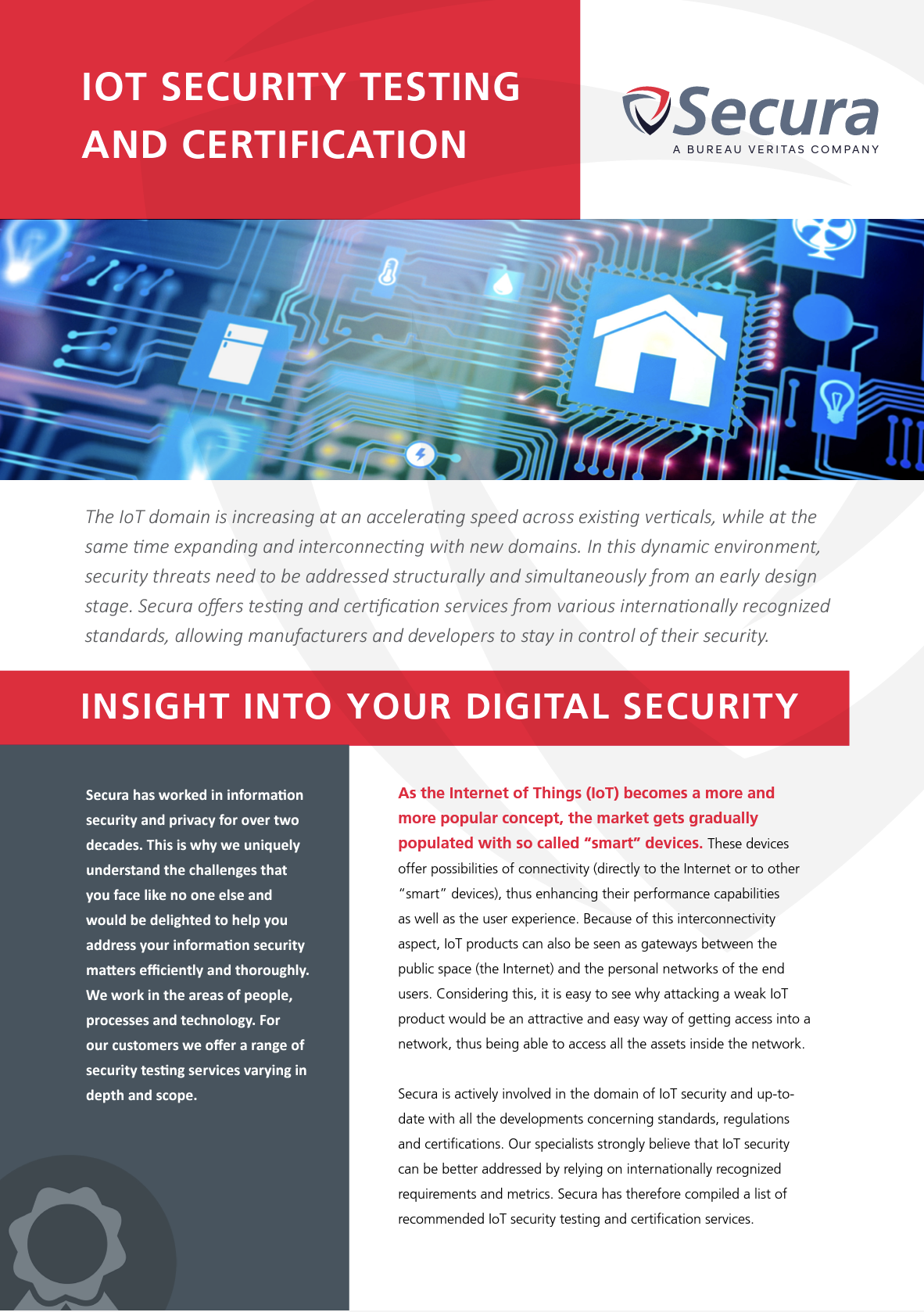 IoT Security Testing and Certification Fact Sheet
Overview of our IoT security testing and certification services.
Download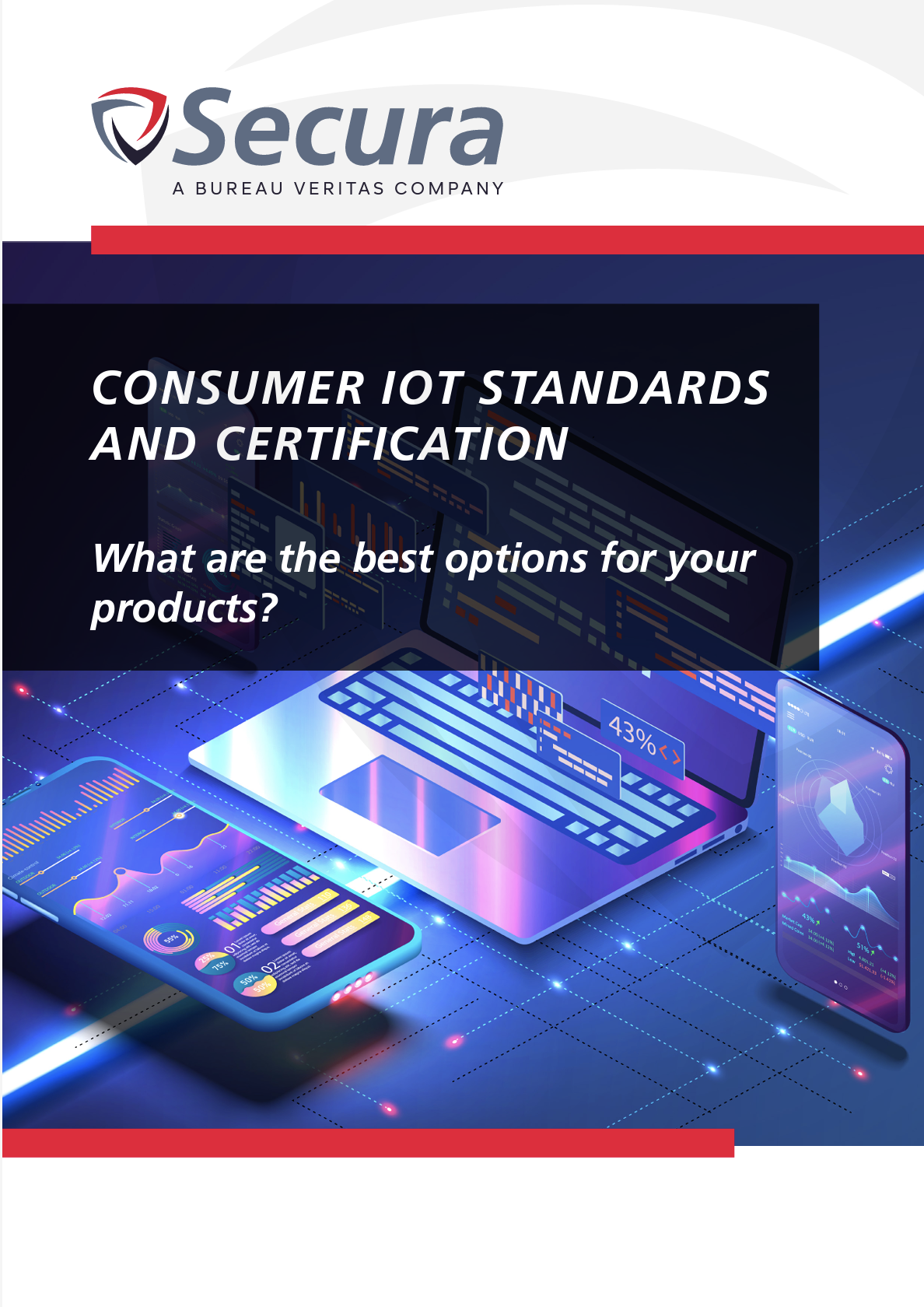 Consumer IoT Standards and Certification White Paper
What are the best options for your products?
Download
More information about Testing & Certification of Consumer Products
Please fill out the form below and we will contact you within one business day.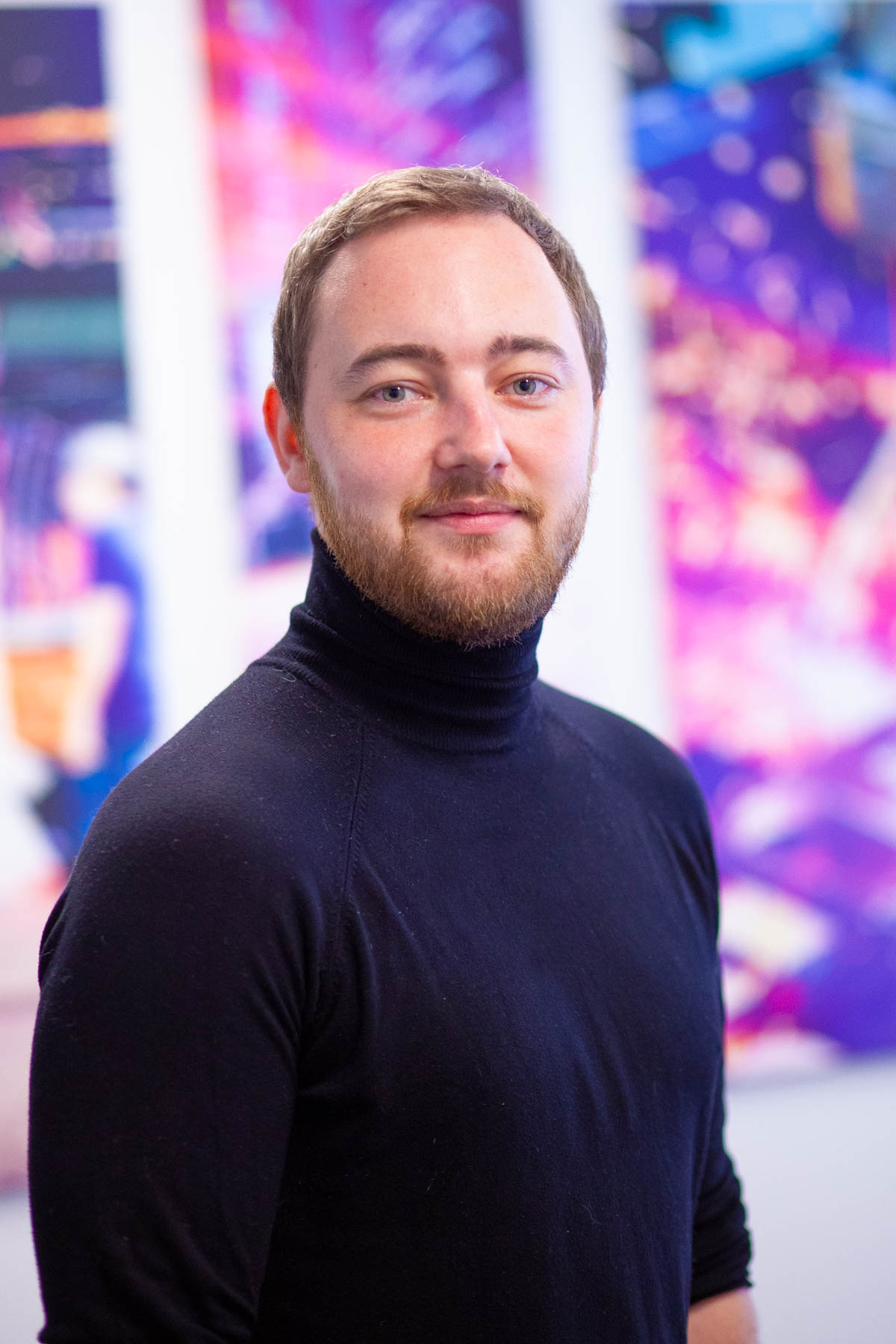 Related Services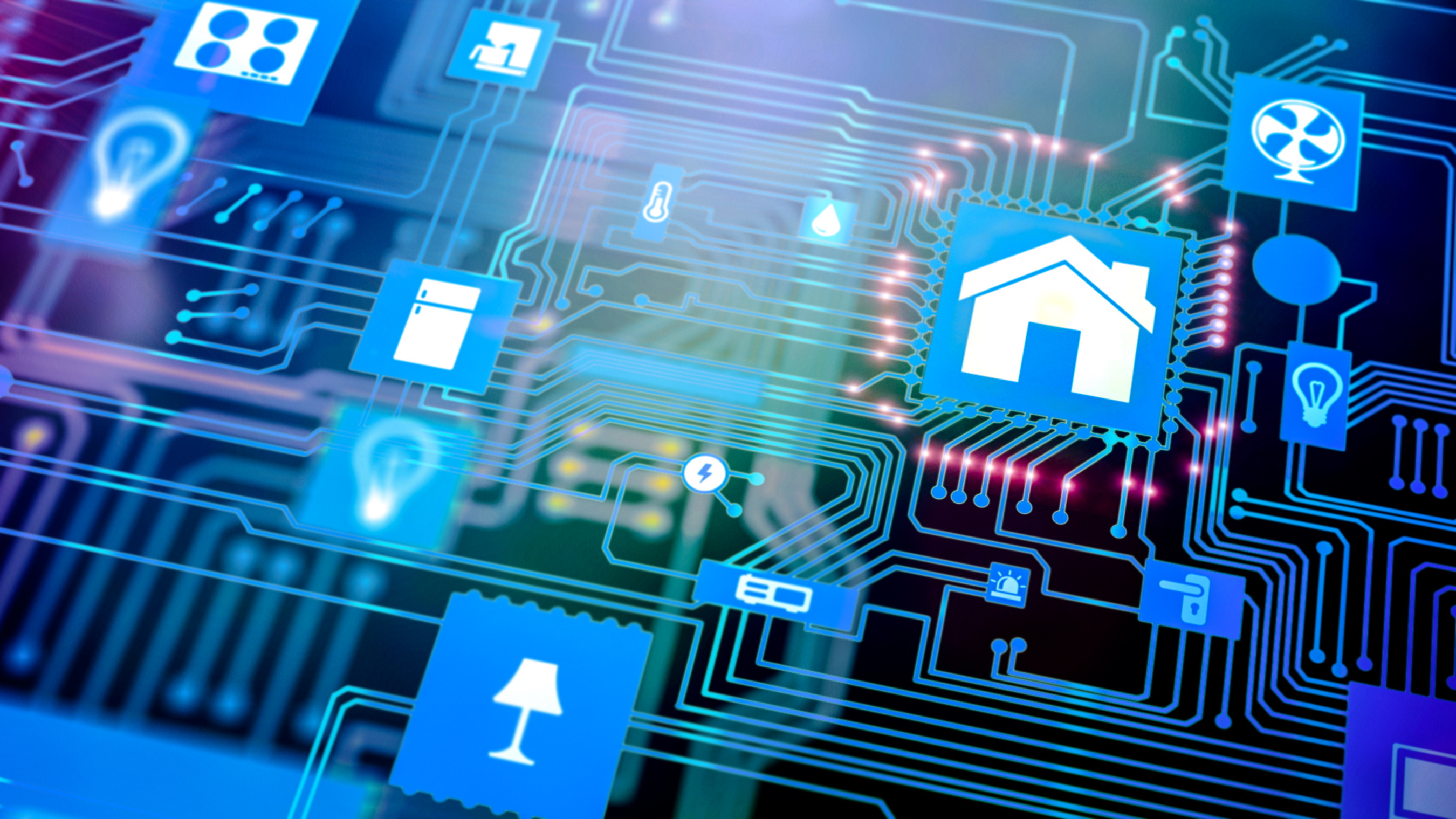 Discover what Secura's Common Criteria services can do for you. The Common Criteria certificate is automatically recognized in a wide range of countries, spread across multiple continents, like EU, USA, Australia, UK and parts of Asia.
ABOUT SECURA
Secura is a leading cybersecurity expert. Our customers range from government and healthcare to finance and industry worldwide. Secura offers technical services, such as vulnerability assessments, penetration testing and red teaming. We also provide certification for IoT and industrial environments, as well as audits, forensic services and awareness training. Our goal is to raise your cyber resilience.
Secura is a Bureau Veritas company. Bureau Veritas (BV) is a publicly listed company specialized in testing, inspection and certification. BV was founded in 1828, has over 80.000 employees and is active in 140 countries. Secura is the cornerstone of the cybersecurity strategy of Bureau Veritas.