Audit & Assurance Services
Secura provides official assurance services according to the International Standard on Assurance Engagements (3000, 3402). Assurance Audits (ISAE 3000 & 3402) | DigiD Audits | ENSIA & Suwinet Audits | VIPP Audits | NVZ / NEN 7510.
Discover the Added Value of Secura's Audits
Secura offers official assurance services in accordance with the International Standard on Assurance Engagements (3000, 3402). An audit is not just a legal requirement. It does more:
An audit provides you with an objective view of your business processes
It measures the impact of your improvement initiatives and projects
An audit also informs stakeholders: management, supervisors, customers, and supply chain partners
An audit helps demonstrate compliance
It makes it easier to make go/no-go decisions for projects
It serves as a security check before launching an application
An audit is also a powerful tool for due diligence in mergers and acquisitions
Choose Secura: More Than Just an Ordinary Auditor
What sets Secura apart from an 'ordinary' IT auditor? We have a wealth of knowledge in technical security aspects. Our consultants and auditors are critical thinkers who conduct real research, rather than simply ticking off a checklist.
Secura is a valuable sparring partner for your management team. We focus entirely on cybersecurity and do not conduct financial audits or annual account reviews. As a result, we are only bound by regulations from NOREA, the professional organization for IT auditors. This often makes us more flexible and allows us to conduct deeper and broader research from our expertise.
Our approach applies to various types of projects. Whether it is an audit project, Security Maturity Assessment, or supplier evaluation, we adopt the same thorough and custom approach.
Our Audit & Assurance Services
MORE INFORMATION
Would you like to learn more about our Assurance & Audit Services? Please fill out the form below and we will contact you within one business day.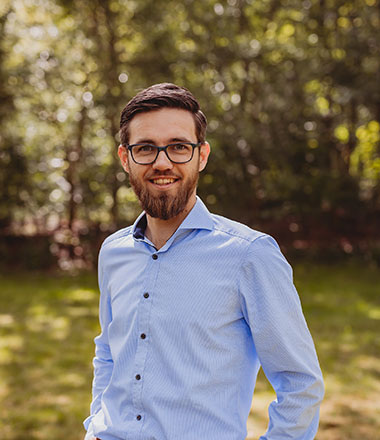 ABOUT SECURA
Secura is a leading cybersecurity expert. Our customers range from government and healthcare to finance and industry worldwide. Secura offers technical services, such as vulnerability assessments, penetration testing and red teaming. We also provide certification for IoT and industrial environments, as well as audits, forensic services and awareness training. Our goal is to raise your cyber resilience.
Secura is a Bureau Veritas company. Bureau Veritas (BV) is a publicly listed company specialized in testing, inspection and certification. BV was founded in 1828, has over 80.000 employees and is active in 140 countries. Secura is the cornerstone of the cybersecurity strategy of Bureau Veritas.