Vulnerability Assessment / Penetration Testing (VAPT)
Raise the cyber resilience of your systems
Vulnerability assessment and penetration testing (VA/PT) are ways to discover weak spots in the security of your website, (mobile) application, or infrastructure. This article describes this type of security test.

Discover more about VA/PT:
With organizations becoming more and more dependent on data, protecting this data is vital and often compulsory (i.e., when it comes to personal data). Authorized users access data through applications that contain business logic and security functions. If any weaknesses exist in these access layers, risks will arise to the business. In order to stay in control, it is necessary to assess the security measures by testing their effectiveness.
REQUEST A QUOTE FOR YOUR PENTEST
Our vulnerability assessment and penetration testing service (also known as VA/PT) provides you with insight into the security risks of the environment in scope.
Our ethical hackers perform a security test to check the effectiveness of the implemented security measures, identify vulnerabilities and provide clear advice for improvement in a complete report with a concise management summary, an extensive risk analysis for each outcome, and recommendations on a strategic, tactical, and operational level.
Assessment Process
Phase 1. Preparation | Information Gathering
Determine a complete overview of target systems in scope

Designate technical & operational people
Define scan frequency and timing
Validate login details required for assessment
Collect information on systems
Phase 2. Test | Analysis
Assess which vulnerabilities can be identified through investigation
Use tools and scripts developed by Secura
Security specialists manually check for 'false positives' in raw data and potential vulnerabilities
Phase 3. Report | Explanation
Writing and reviewing the report
Present, discuss and review findings together with the client
Phase 4. Optional Retest | Periodic Follow-up Scans | Delta Reports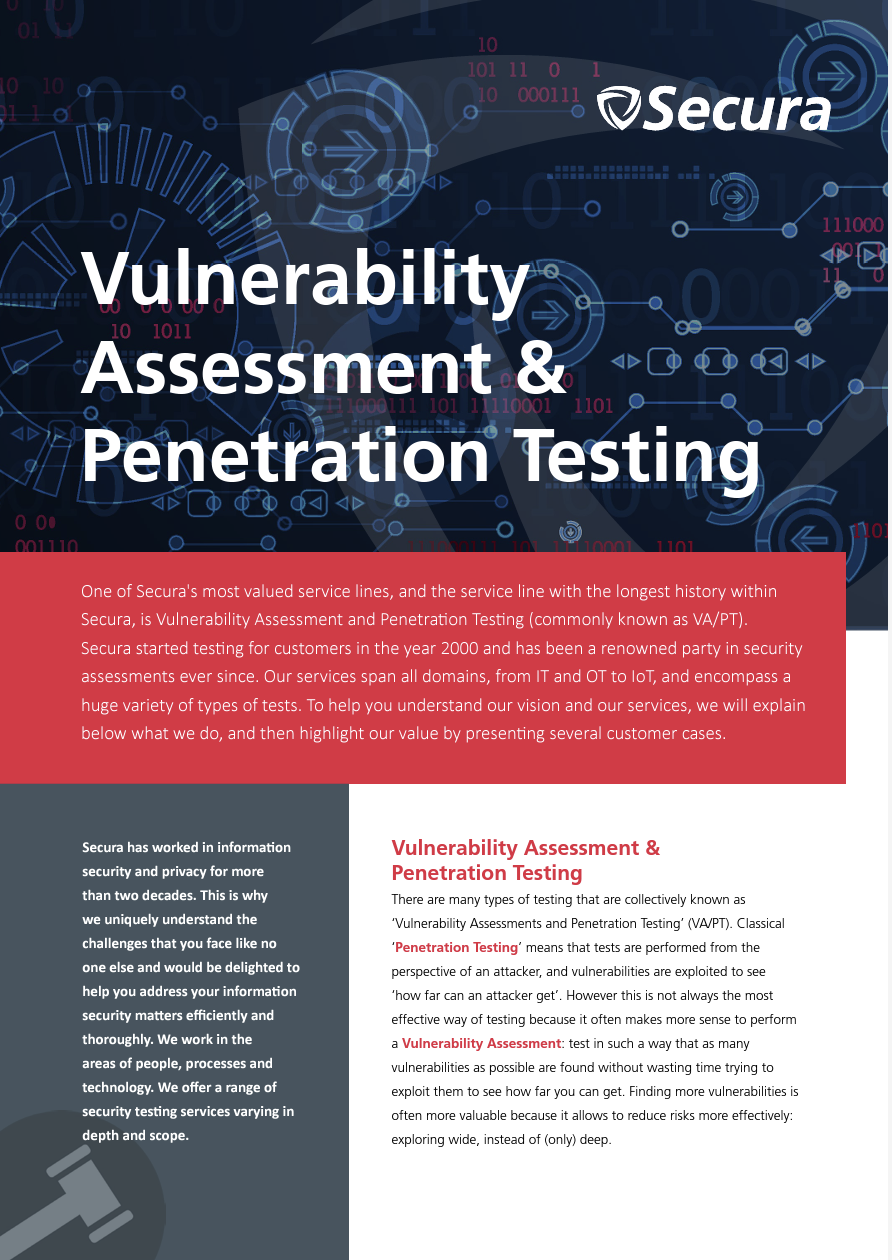 Vulnerability Assessment & Penetration Testing
Explains the scope, targets and technologies of Vulnerability Assessments and Penetration
Download
More Information
Are you interested in Secura's Vulnerability Test/Penetration test? Please fill out the form below, and we will contact you within one business day: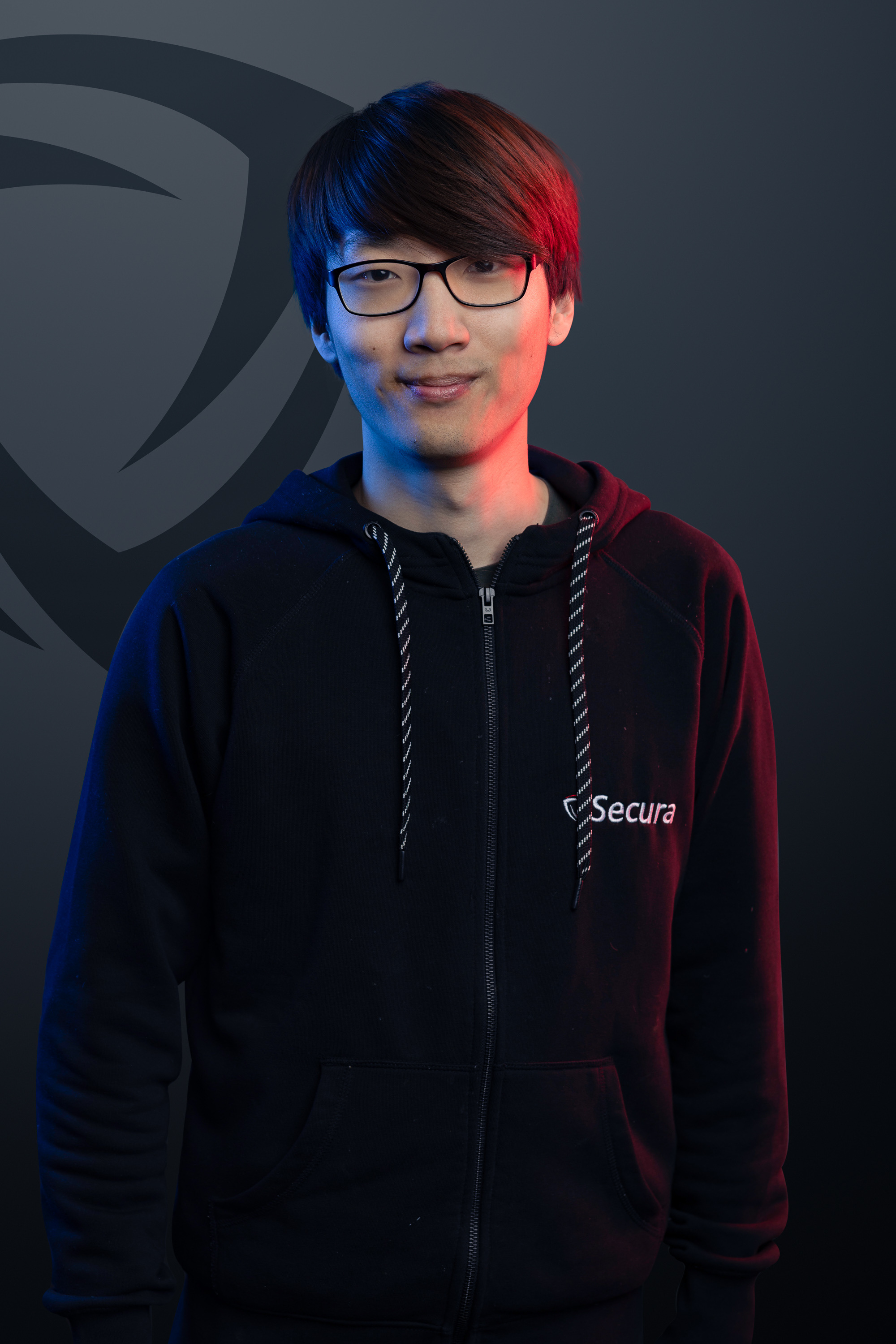 ABOUT SECURA
Secura is a leading cybersecurity expert. Our customers range from government and healthcare to finance and industry worldwide. Secura offers technical services, such as vulnerability assessments, penetration testing and red teaming. We also provide certification for IoT and industrial environments, as well as audits, forensic services and awareness training. Our goal is to raise your cyber resilience.
Secura is a Bureau Veritas company. Bureau Veritas (BV) is a publicly listed company specialized in testing, inspection and certification. BV was founded in 1828, has over 80.000 employees and is active in 140 countries. Secura is the cornerstone of the cybersecurity strategy of Bureau Veritas.