Penetration Testing
During a penetration test or pentest, our ethical hackers use the available time to look for a weak spot in your security and attempt to exploit it, for example, to penetrate further into a LAN- or extranet environment.
What is Pentesting?
The aim of a pentest is to illustrate as clearly as possible what the consequences of a certain issue with your IT security could be, and what that would mean to your organization. A penetration test allows us to demonstrate the seriousness of IT security issues so that your organization becomes aware of the potential dangers. Many organizations choose to implement a structural approach to their IT security as a direct result of this test.
REQUEST A QUOTE FOR YOUR PENTEST


HOW WE SUPPORT YOU
Secura records the outcomes of the penetration test in a clear report with a concise management summary, an extensive risk analysis for each outcome, and recommendations on a strategic, tactical, and operational level. Our company has over 20 years of experience in performing penetration tests and is also CCV certified for pentesting.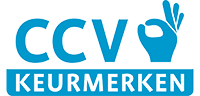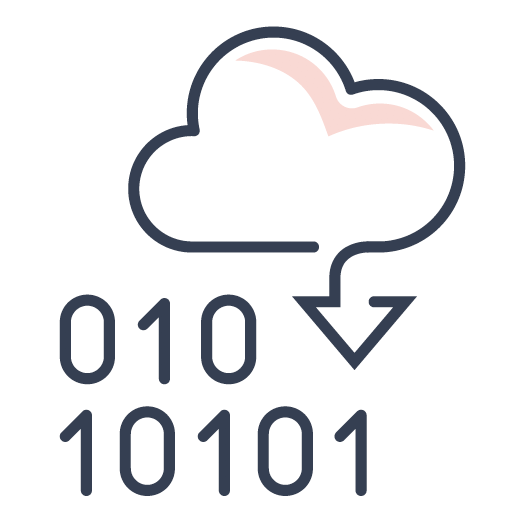 CLOUD
Evaluate the strengths and weaknesses in your cloud-based systems to improve the overall security level.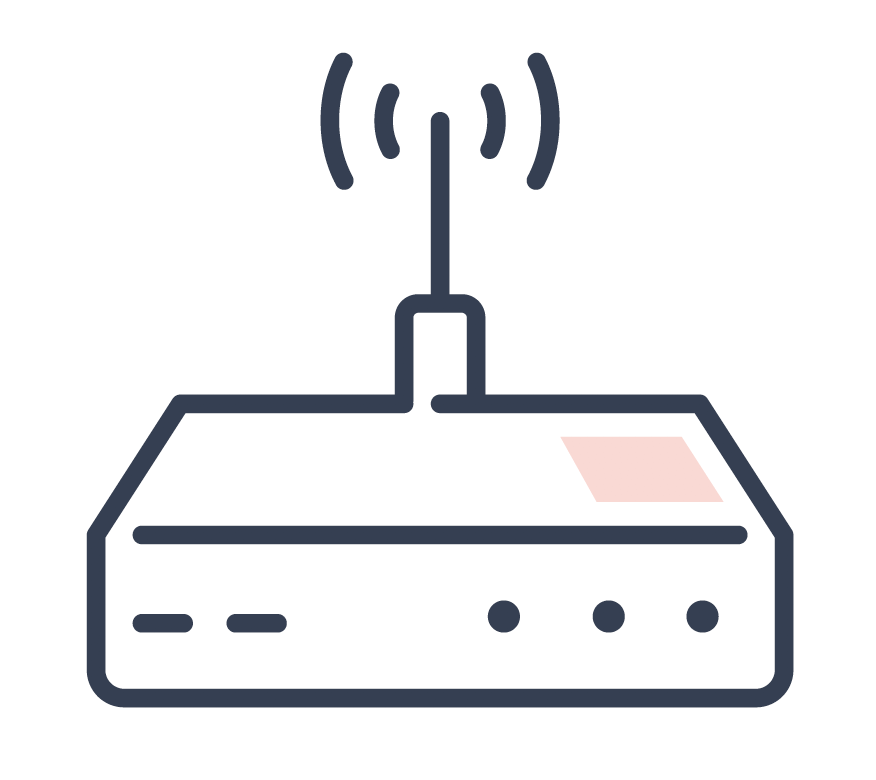 INTERNAL NETWORK
When pentesting the internal network, we focus on obtaining privileged rights on the network, assets, and complete Windows domain.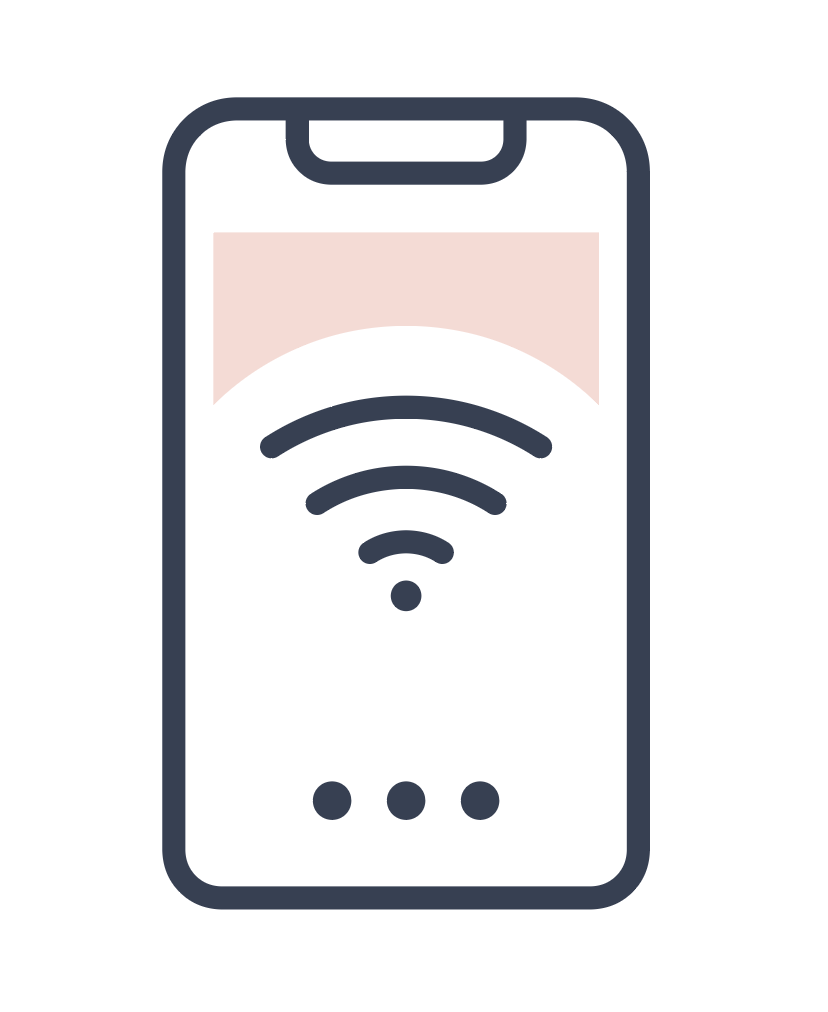 MOBILE APPS
When testing mobile apps we identify which vulnerabilities there are within the application, first without logging in, then with authorized user rights.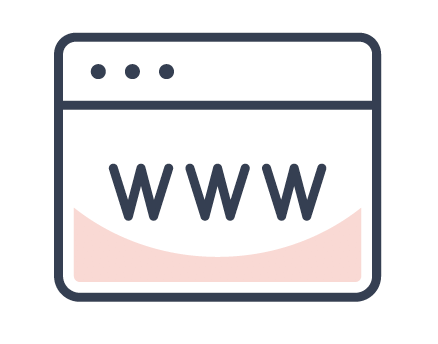 Web Applications / APIs
We look for vulnerabilities to prevent personal or privacy-sensitive information from being obtained from web applications or to prevent hackers from targeting APIs.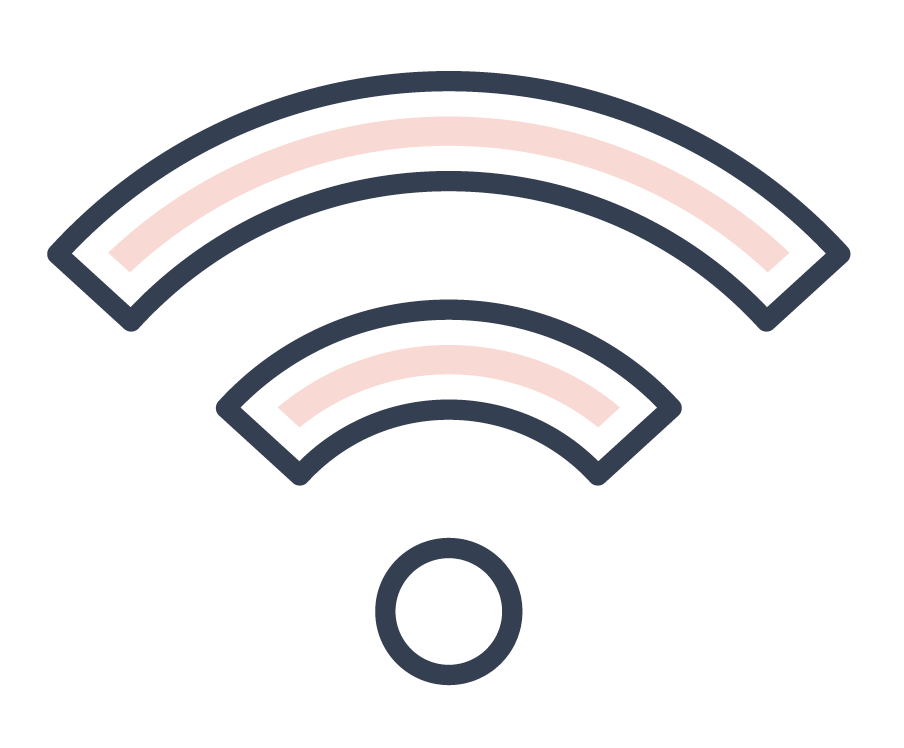 WI-FI
Wireless technologies can be easily disrupted or taken over. This contains an on-site investigation into whether the Wi-Fi networks are adequately secured.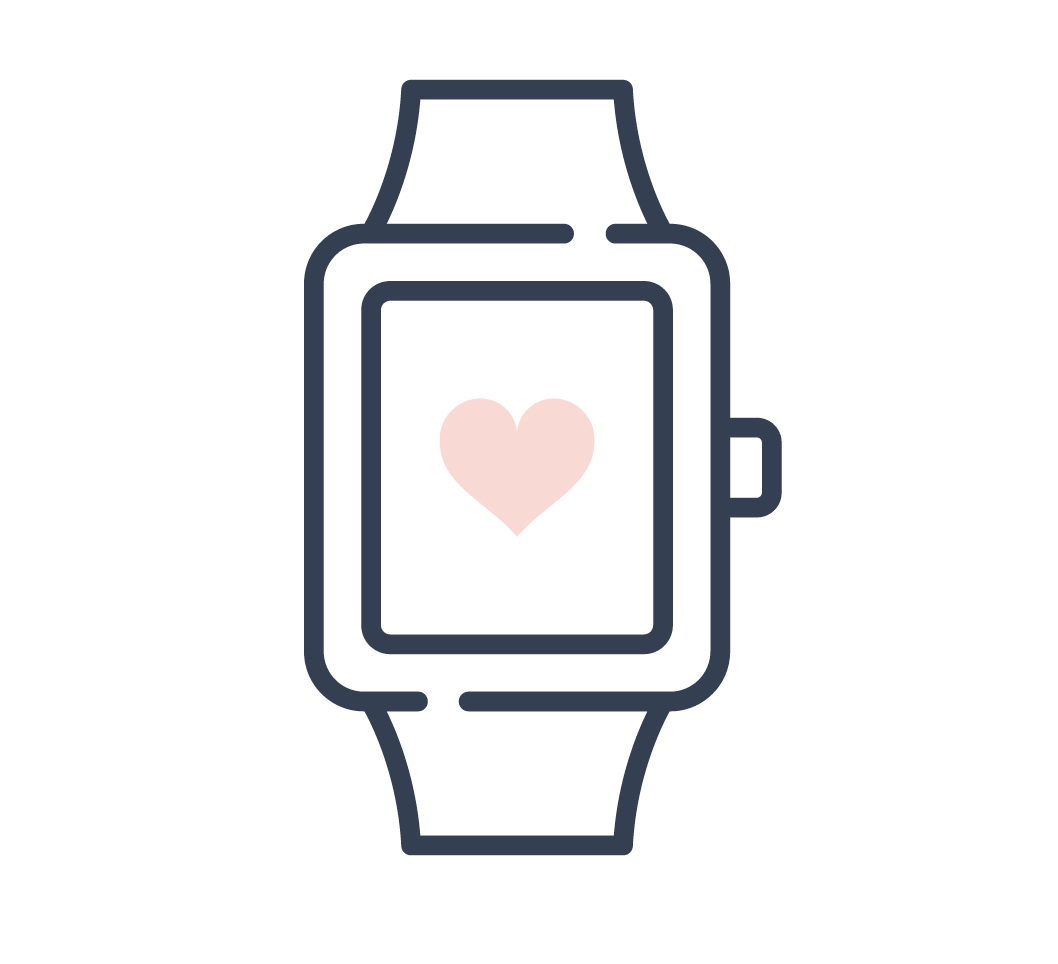 Hardware / IoT
Through reverse engineering and firmware hacking techniques, vulnerabilities in IoT devices are discovered. Think about hardware, firmware and (cloud) backends.
Infrastructure
Discover weak spots in your infrastructure security through vulnerability assessments en penetration testing (VA/PT).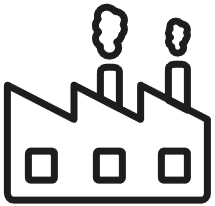 Industrial / OT Security
Cybersecurity testing in industrial environments requires a specialized approach due to different risks and threat models within OT. We know. Learn about different VAPT approaches in OT.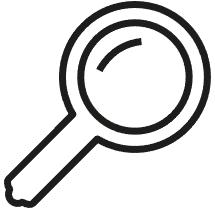 Crystal Box Kubernetes
We offer comprehensive vulnerability assessment and penetration testing for your Kubernetes configurations.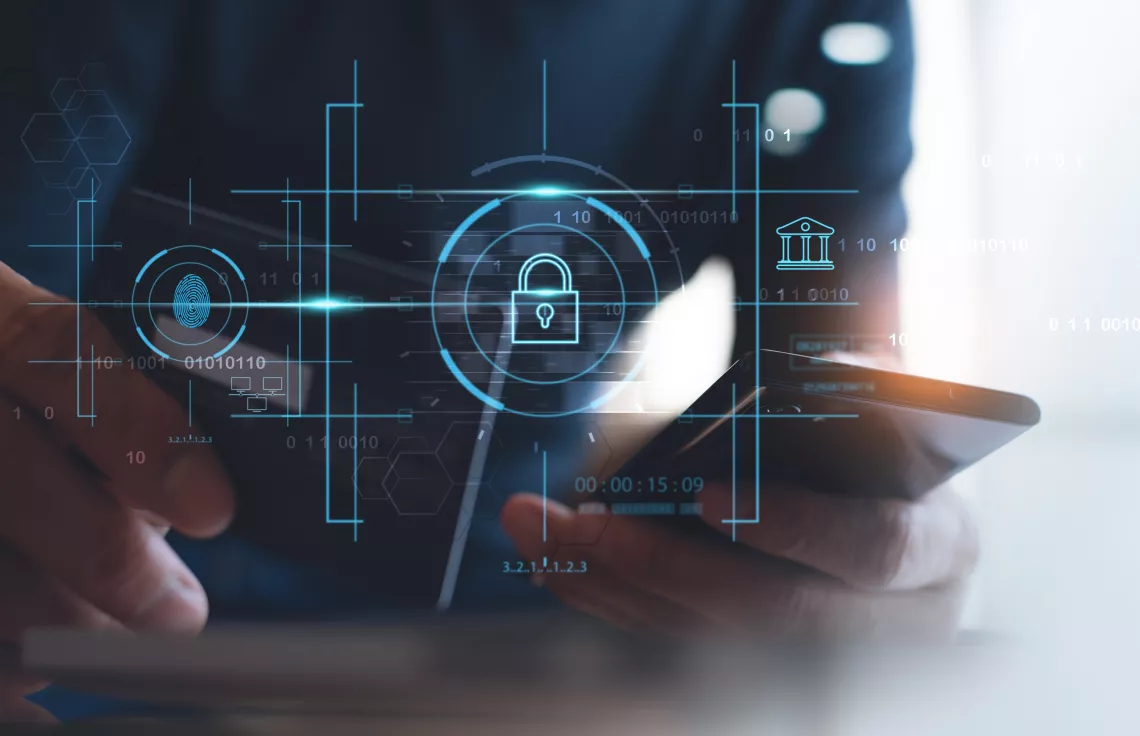 PENTESTING METHODS & TOOLS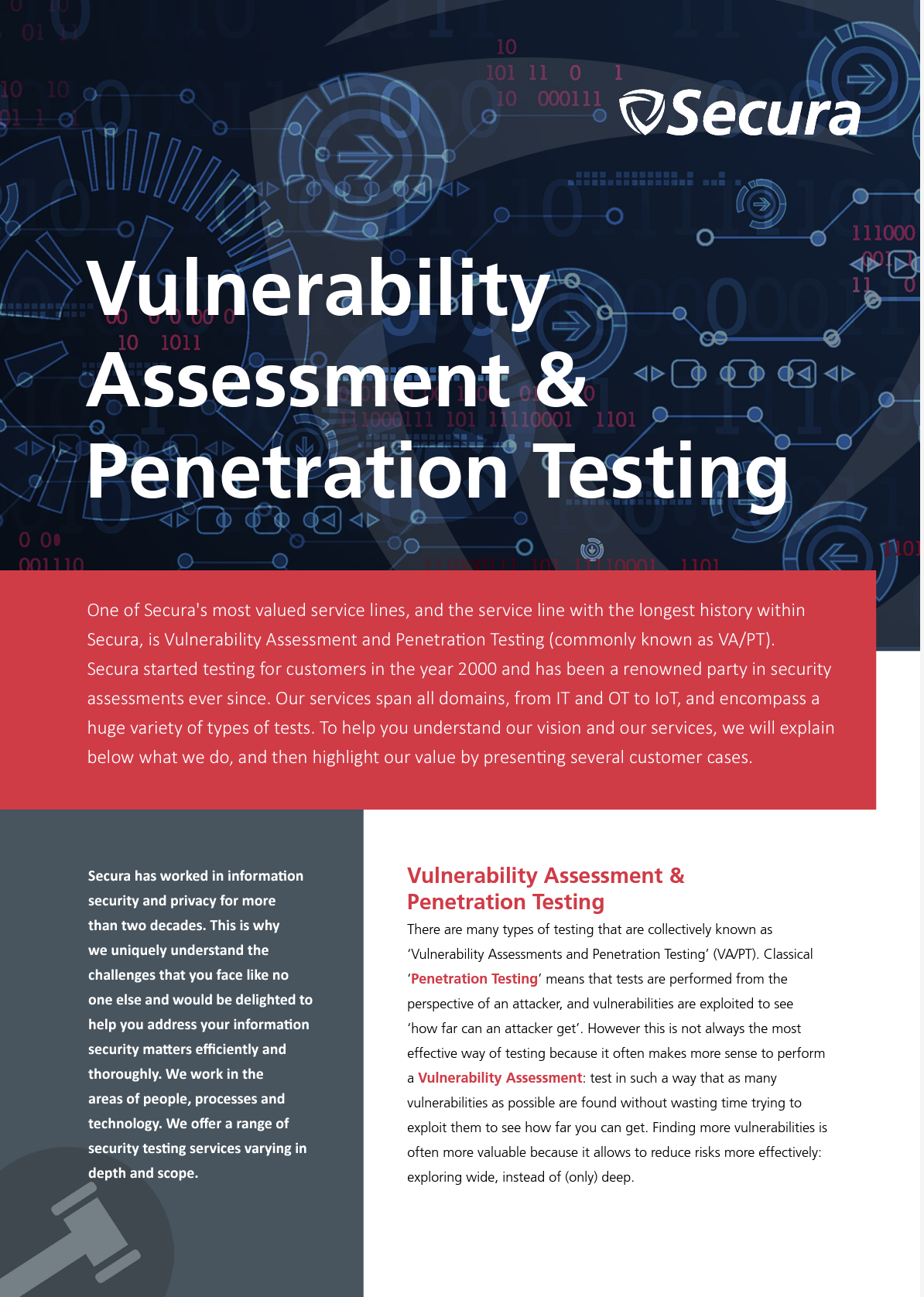 Vulnerability Assessment & Penetration Testing
Explains the scope, targets and technologies of Vulnerability Assessments and Penetration
Download
Contact me about Penetration Testing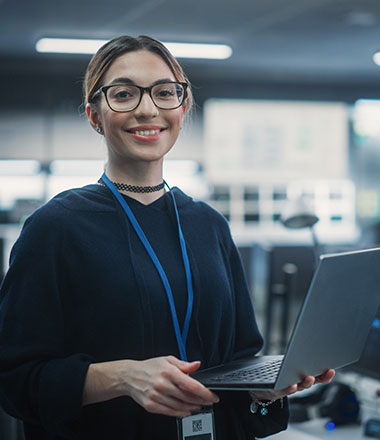 ABOUT SECURA
Secura is a leading cybersecurity expert. Our customers range from government and healthcare to finance and industry worldwide. Secura offers technical services, such as vulnerability assessments, penetration testing and red teaming. We also provide certification for IoT and industrial environments, as well as audits, forensic services and awareness training. Our goal is to raise your cyber resilience.
Secura is a Bureau Veritas company. Bureau Veritas (BV) is a publicly listed company specialized in testing, inspection and certification. BV was founded in 1828, has over 80.000 employees and is active in 140 countries. Secura is the cornerstone of the cybersecurity strategy of Bureau Veritas.