Software Developers
Cybersecurity for applications and platforms
Online platforms (SAAS, PAAS and/or IAAS) are an attractive target for cybercriminals. They can steal a lot of data with one hack. How do you protect your online platform or application against digital attacks?
By implementing the right cybersecurity measures during the entire development cycle: from the design phase down to the updates. Secura can help you with this!
Raising your cyber resilience
Your challenges
Protecting sensitive (customer) data from cybercriminals
Assessing which security measures are appropriate or sufficient
Training the development team in a "Hacker Mindset" or in "Secure Coding"
Testing risks of third party code or functions
Complying with cybersecurity guidelines and standards
Secura as security partner

Secura helps large and medium-sized software development companies across Europe to increase their cyber resilience. We have been doing this for over twenty years.
Our security experts have technical and practical knowledge to support teams with training, workshops, testing or any other conceivable form of support.
Our expertise

We have a strong background in working with SAAS organizations and software developers. Some of the largest developers and platforms trust us as a partner when it comes to digital security.
Our expertise includes:
Penetration testing (pen testing)
Secura has state-of-the-art knowledge of techniques that hackers use to find and exploit vulnerabilities in systems. With a penetration test we find vulnerabilities in time. In this way we significantly limit the chance of a successful criminal attack.
Code reviews
Make sure your code is secure and free of vulnerabilities that can be exploited by attackers. During a code review, Secura's consultants inspect the source code of your application. They can do this in combination with a penetration test or for specific newly developed features.
Review 3rd party code
Embedding 3rd party code can have a major impact on the security of an application or platform. Make sure these dependencies are secure, regularly updated, and free of known vulnerabilities. Secura performs vulnerability assessments and code reviews on 3rd party code.
Cybersecurity as part of the CI/CD cycle
The heart of modern software development is continuous integration (CI) and continuous delivery (CD). Secura can help integrate cybersecurity into this software development cycle.
Implementation of cybersecurity standards
Organizations and companies must implement cybersecurity measures and processes throughout their organization. Secura helps companies implement security standards and frameworks such as ISO 27001 or SOC II. In addition, we can assist with ISO 27.017 for Cloud Security, OWASP Guidelines, NIST Guidelines and the ETSI / EN IoT Security Standard, among others.
Security awareness and behavior
The behavior of your employees plays a major role in cybersecurity. Cyber ​​criminals can try to gain access to the organization and systems through phishing or other types of social engineering. Secura offers a SAFE program for your employees, focused on cybersecurity awareness and safe behavior.
Years' experience in cybersecurity
Pentests performed in the last 12 months
Meer informatie
Wilt u meer informatie? Vul dan onderstaand formulier in of email ons. Wij nemen binnen één werkdag contact met u op.
Be Ready
Het Secura Technology Team staat klaar om met u te bespreken hoe we u kunnen helpen de digitale weerbaarheid te verhogen. Vul bovenstaand formulier in, of mail ons rechtstreeks. Wij nemen binnen één werkdag contact op.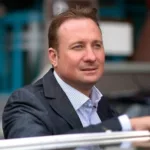 Hjalmar van Woggelum
Senior Accountmanager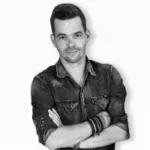 Mark Bevelander
Account Manager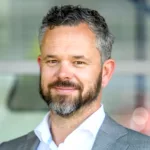 Sander Peters
Marketgroup Manager Technology
Fact sheets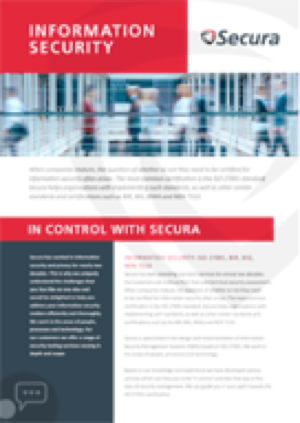 About Secura
Secura is a leading expert in cybersecurity. Our customers range from government and healthcare to finance and industry worldwide. Secura offers technical services, such as vulnerability assessments, penetration testing and red teaming. We also provide certification for IoT and industrial environments, as well as audits, forensic services and awareness training. Our goal is to raise your cyber resilience.
Secura is a Bureau Veritas company. Bureau Veritas (BV) is a publicly listed company specialized in testing, inspection and certification. BV was founded in 1828, has over 80.000 employees and is active in 140 countries. Secura is the cornerstone of the cybersecurity strategy of Bureau Veritas.