Secura Will Deliver UNECE R155 Type Approval Certification Under The Dutch Road Authority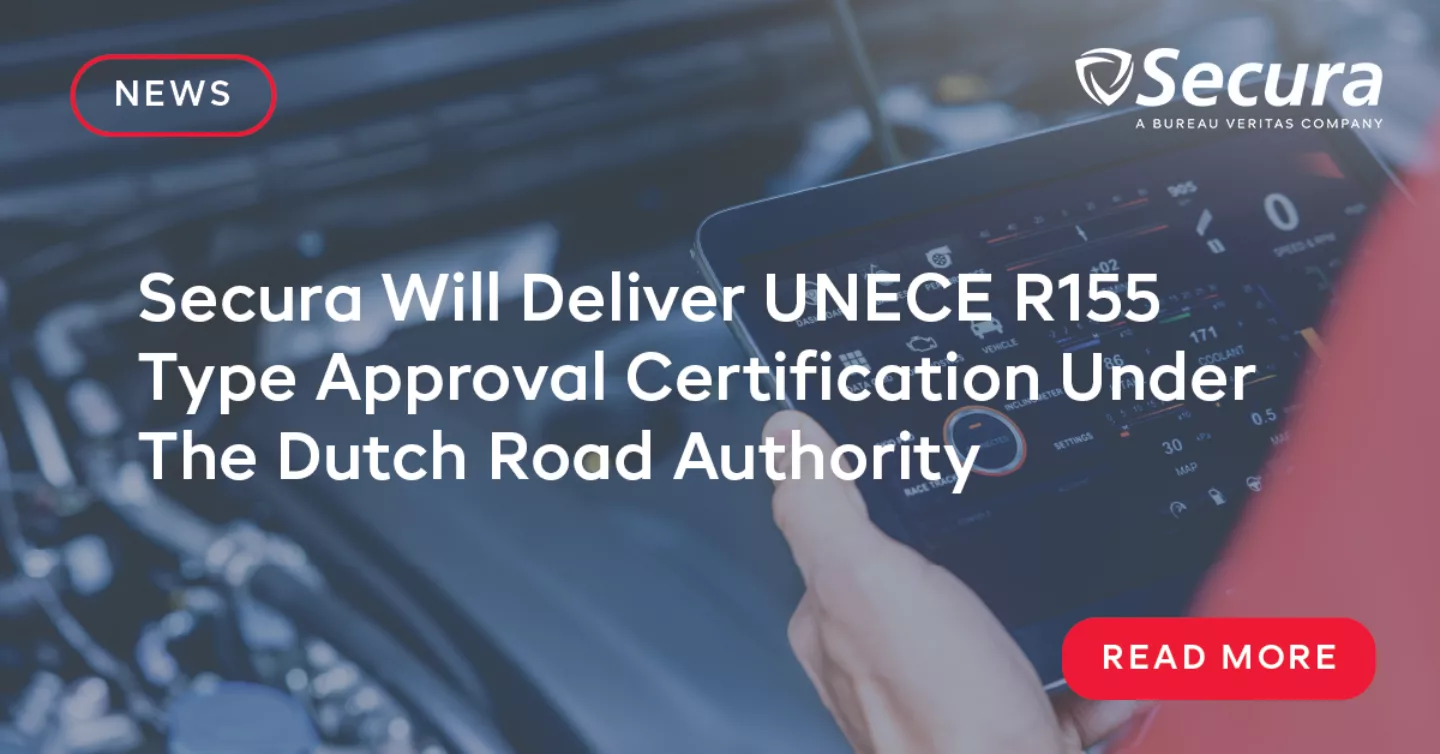 After following an extensive designation process, Secura has obtained RDW's (Dutch Road Authority) approval for conducting type approval evaluations under the UNECE cybersecurity regulation, R155. This recognition means that Secura will be allowed to carry out verification, testing, and audits on vehicle types, in line with the applicable requirements of UNECE R155.

The UNECE R155 regulation is focused on cybersecurity elements included in the architecture of vehicles. The regulation will become mandatory in the European Union from July 2022 for newly introduced vehicle types. That means that vehicle manufacturers will be required to have a valid type approval certificate for their vehicles before being able to sell them in the EU countries.
Secura has been involved with the UNECE R155 regulation since the early stages. After providing feedback and initial support on the regulation text, Secura was among the few international companies to be involved in the R155 pilot phase in 2019. In the following years, Secura maintained an active involvement with R155, becoming a specialized partner for training, consultancy, and audit services. Secura, in collaboration with Bureau Veritas, has been designated, earlier in 2021, as an R155 Technical Service under the Cyprus Road Authority.
We are looking forward to supporting interested vehicle manufacturers with UNECE R155 type approval services. Please feel free to reach out for obtaining more information on the certification process, as well as for learning more details on the UNECE R155 regulation.
Do you want to learn more about the UNECE R155 regulations?
White papers