Webinar Replay | Red Teaming in OT @Enexis
Replay Webinar | Red Teaming in OT @Enexis
Watch the replay
Dealing with real world attack scenarios requires more than a dedicated Security Operations Center (SOC); it requires hands-on training and learning by doing. Find the weak spots before real attackers do. Red Teaming in the Operational Technology domain is significantly different from traditional Red Teaming against traditional enterprises.

In this free webinar on demand, you will discover how grid operator Enexis unlocked the value of Red Teaming. Our guests are Philip Westbroek, OT security officer at Enexis and Ben Brücker, Senior Security Specialist and Domain Manager Red Teaming at Secura. Your host is Sjoerd Peerlkamp, Director Industrial Market Group at Secura.

Highlights
03:15 The importance of security for grid operator Enexis
07:13 The goal of red teaming at Enexis
17:42 Accessing a substation
19:04 The importance of information sharing
25:00 Scenario of a malicious insider
31:25 Question related to privacy
36:38 End
About the Speakers
Philip Westbroek CISSP CISM CCSP, OT security officer at Enexis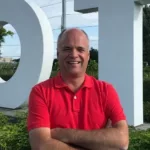 Philip led the Enexis team, which realized the Information Security Management System (ISMS) for their OT/ICS environment based on ISO/IEC 27001 and ISA 99/IEC 62443. Current scope is all HV stations, control centers, and all personnel responsible for these components. Working on the expansion of the scope to include the full OT domain; all substations and the departments responsible for these.

Sjoerd Peerlkamp, Director Industrial Market Group at Secura (IT/OT Cyber Security)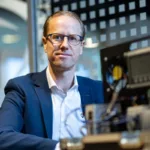 As Director Industrial Market Group at Secura has a strong "Can Do" mentality. He is passionate about IT/OT Security and wants to share his vision and experience. This already resulted in highly ranked talks on international conferences and two prices for best thesis/article awarded by professional associations PvIB and NOREA.

Ben Brücker, Domain Manager Red Teaming | Senior Security Specialist at Secura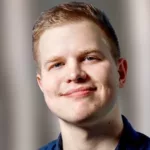 Ben studied Computer Science, Cyber Security and Artificial Intelligence at Radboud University in Nijmegen. For 8 years, Ben has been working at Secura. He specializes in Red Teaming and has led many successful Red Teaming assessments.
Red Teaming for Your Organization?
Are you interested in Red Teaming for your organization? Please contact our account team for a free consult.