Webinar: Ransomware in de Zorg
Op dinsdag 29 juni 2021 organiseerde Secura het webinar "Ransomware in de Zorg", in samenwerking met Z-Cert en Zuyderland Ziekenhuis. Centraal stond de vraag: Hoe voorkomt u succesvol een ransomware aanval? Want voorkomen is beter dan genezen!
Over het webinar

In de afgelopen weken zien wij een flinke stijging van ransomware aanvallen binnen het zorgdomein. Zo kunnen we voor 2021 al wat namen schrijven van ziekenhuizen of zorginstellingen die het slachtoffer zijn geworden van recente aanvallen, waaronder ziekenhuis Chwapi in België, Dax-Côte d'Argent ziekenhuis & Dordogne ziekenhuis groep in Frankrijk en de grootschalige Conti ransomware-aanval op de Ierse gezondheidsdienst Health Service Executive (HSE). Echter zijn er nog veel meer targets die niet of nauwelijks bekend zijn.
Senior Cybersecurity Expert Willem Westerhof (bekend van diverse conferenties, artikelen en documentaires) en host Hans Labruyere gingen in gesprek over hoe een hacker handelt tijdens dit webinar "Ransomware in de Zorg: Voorkomen is beter dan genezen!". Wat is de motivatie en werkwijze? Hoe komen deze hackers in de systemen? Maar vooral: hoe kunt u zichzelf en uw organisatie beschermen? Samen met 2 gastsprekers Jan Hanstede van Z-Cert en Erik Yzermans van Zuyderland Ziekenhuis, was dit een interactieve sessie waar de kijkers veel konden leren over hoe ransomware in de zorg te werk gaat.
Daarnaast gingen zij in dit webinar in op de vele vragen die leven rondom de meest recente aanvallen. Concreet kwam het volgende aan bod: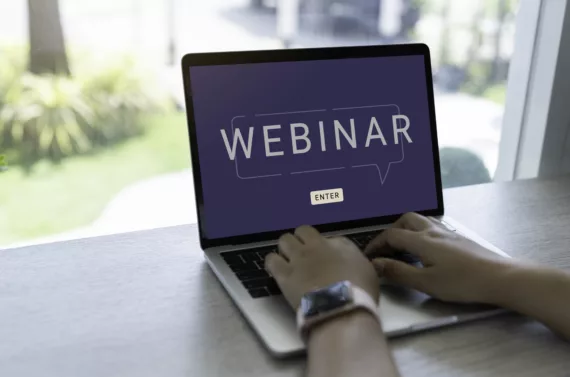 Agenda
Wat bezielt iemand om zoiets te doen?
Hoe komt u aan ransomware?
Hoe gaat zo een ransomware in zijn werk?
Waarom is een zorg organisatie dan interessant, zijn er targets meer of minder interessant?
Om zo'n ransomware aanval uit te voeren moet een aanvaller wel eerst in de omgeving komen, hoe doet-ie dat dan?
Wat kunt u ertegen doen? Hoe kunt u uw organisatie beter beschermen?
In dit interactieve webinar werden deze vragen stap voor stap besproken, en zocthen onze sprekers middels polls uit in hoeverre uw eigen ervaringen overeenkomen met die van anderen. Daarnaast kon u uw eigen vragen delen in de chatfunctie van het webinar om zo bij te dragen aan het gesprek.


Doelgroep
Betrokken medewerkers binnen de publieke sector en zorg
Management van instellingen, bedrijven en organisaties
Teamleads ICT
CISO's, ISO's, OSO's
Security Managers