Information Security Consultant
(Only available in Dutch)
Begrijp jij de waarde van informatie en de risico's die ontstaan wanneer deze informatie niet goed wordt beschermd? Ben jij in staat om elk bedrijf met een "risicobenadering" te bekijken? Heb je relevante werkervaring en ben je klaar om je verder te specialiseren in bijvoorbeeld privacy of ISO27001? Dan zijn wij op zoek naar jou!
Als Information Security Consultant bij Secura voer je risicoanalyses en audits uit, geef je advies, trainingen en support met betrekking tot informatiebeveiliging, privacy en gerelateerde beveiligingsstandaarden aan onze klanten. Je werkt onder andere voor klanten zoals de Gemeente Rotterdam, Provincie Gelderland, multinationals en financiële instellingen. Je werkt bij ons vanuit huis, kantoor en bij de klant. Deze rol kan zowel full- als parttime uitgevoerd worden.


Wat ga jij doen als Information Security Consultant:
Beheren en uitvoeren van adviesopdrachten op het gebied van informatiebeveiliging en compliance op gebieden zoals Cloud security, softwarekwaliteit, cyber security en privacywetgeving;
Actief bijdragen aan de voorbereiding, planning, scoping, risicoanalyse en bepalen van de juiste aanpak per project;
Samenwerken met collega's over de aanpak en de operationele audit die zijn uitgevoerd in reactie op bevindingen;
Volgen van auditnormen om het werk uit te voeren en te documenteren en de beoordelingspunten op te volgen;
Efficiënt laten verlopen van projecten in samenwerking met de klant;
Bijdragen aan de verdere ontwikkeling van tooling, templates en standaarden.
Jij bent een Information Security Consultant met:
Een afgeronde bachelor of master in Business Informatics of Security Management;
Bij voorkeur in bezit van (een van) de volgende certificeringen: ISO 27001 lead-implementator, ISO 27001 lead auditor, CISSP (ISC), CCSP (ISC), CSSLP (ISC), CISM (ISACA), CSX (ISACA), CGEIT (ISACA) en CCSK (CSA) of bereid zijn die te behalen;
De noodzakelijke kennis van belangrijke kaders voor informatiebeveiliging zoals NIST, CSA, ISO, COSO, ISACA, PCI, ITIL (OGC);
Kennis en vaardigheden op het gebied van risicoanalyses, projectmanagement, consulting en IT-beveiliging;
Uitstekende communicatieve;vaardigheden, zowel schriftelijk als mondeling in het Nederlands en het Engels.
Verantwoordelijksheidsgevoel; gelukkig kun je altijd rekenen op de hulp van je collega's.


Wat kun je bij ons verwachten?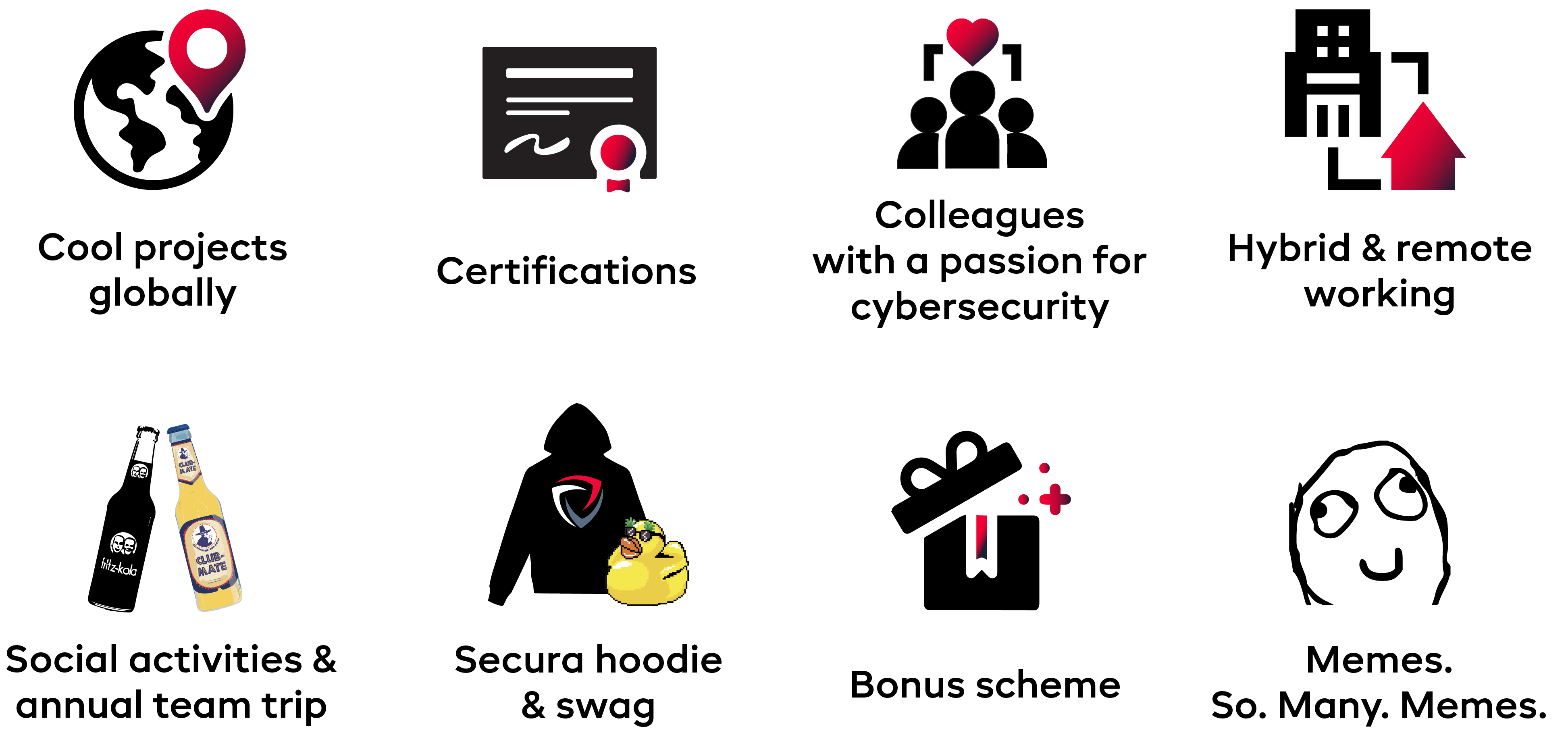 Wij zijn een organisatie met een sterke focus op technische security en leveren dan ook hoogwaardige technische diensten op het gebied van digitale beveiliging. Je zult deel uitmaken van een team van gemotiveerde internationale specialisten, waarbij kennisuitwisseling bij ons van groot belang is.
Bij Secura bieden we een omgeving om je talenten te ontplooien en je professionele groei te stimuleren. Samen werken we aan het waarborgen van de veiligheid en integriteit van waardevolle gegevens.

Inhoudelijk bieden wij een gevarieerde portefeuille van uitdagende klanten en opdrachtgevers. Als onderdeel van Bureau Veritas bieden we steeds meer internationale mogelijkheden, zowel voor projecten als voor jouw eigen carrière.

Ben jij de Information Security Consultant die wij zoeken?
Graag ontvangen wij je CV per mail via jobs@secura.com. Heb je vragen? Stel ze gerust! Neem contact op met onze Recruiters Eefke Ruisbroek of Sara Busscher via +31 088 888 3100 of per email jobs@secura.com.

📌 Pre-employment screenings en assessments kunnen deel uitmaken van de
recruitment procedure. Jaarlijks zal er een social media screening plaatsvinden en een VOG worden aangevraagd.
What our selection process looks like
Meet our recruitment team