DORA Boardroom Training
Attention all boardroom members in the financial sector: DORA will come into effect in January 2025. Does the Digital Operational Resilience Act (DORA) apply to your organization? From that moment on, you are legally responsible for cyber security within your organization.
You are required to have knowledge of cybersecurity, so that you can communicate it correctly. To meet this requirement, it is advisable to follow cybersecurity training.
De Clercq Lawyers and Secura are committed to helping you comply with these training demands of DORA. During our DORA Boardroom Training, you will learn how to protect your organization's digital infrastructure against cyber threats. After this 1-day training, you will meet the training requirements of DORA and receive a certificate.
The DORA Boardroom Training is a collaboration between De Clercq Lawyers and Notary and Secura's cybersecurity experts.
Why the DORA Boardroom training?
Comply with the DORA obligation for directors to obtain sufficient knowledge of the subject.
Acquire sufficient knowledge and skills to identify security risks.
Learn basic cyber hygiene practices.
Gain insight into the cybersecurity risk management measures that organizations must take as a minimum based on DORA.
Acquire sufficient knowledge and skills to assess appropriate and proportionate technical, operational and organizational risk management measures.
Gain sufficient knowledge to limit the consequences of security incidents.
Target group: directors
Are you a director supervising compliance with the legal obligations arising from DORA? Then this training is designed for you. You can follow this training together with the Chief Information Security Officer (CISO) or other person(s) responsible for cyber security, so that you better understand each other's knowledge and responsibilities.

After this course, you as a director can better approve risk management measures and monitor compliance. You can also follow the session with the entire board.
Program DORA Boardroom Training
The training covers one day from 9:00 AM - 4:00 PM at a location of your choice. Alternately, legal and cybersecurity experts provide the modules.
If your CISO is present, you can immediately enter into a dialogue with them. In that case the training will be able to focus on specific issues within your organization. After completing the training, each participant will receive a certificate.
Start at 9:00 am
Module 1: Introduction to DORA
What is DORA?
Who does DORA apply to?
What does DORA mean for organizations and their administrators?
As a director, how can you monitor compliance?
Timeline of DORA
Relationship of DORA to other laws and regulations
Module 2: Dealing with cybersecurity risks
Cyber ​​crime and cyber risks
How do you identify cybersecurity risks?
When is information security appropriate from a legal and cybersecurity perspective?
Module 3: You have been attacked, now what?
How does an unethical hacker work (short demonstration)
Incident response in practice
Business continuity in practice
Importance of legal in incident response
Break 12:00 – 13:00
Module 4: Supply chain security
Importance of cybersecurity in the supply chain
How do you ensure cyber security in the supply chain?
Legal points of interest regarding contractual reporting obligations and audit rights
Module 5: How do you safely use computers and systems?

Basic cyber hygiene practice
How do you encourage safe behavior among your employees?
Asset management ('Bring your own Device' or not?)
The importance and application of encryption
The importance and application of Multi Factor Authentication
Module 6: How secure is your infrastructure and software?
In this module we discuss the importance of certain technical conditions for your infrastructure. The exact content of this module will be coordinated with you during preparation.
3:15 pm Questions
3:45 pm Wrap up
4:00 pm End
Location
In company
Price
€5,500 ex. VAT for the full program, with a maximum of 10 participants

More information and requests
Are you interested in the DORA Boardroom Training? Call us or fill in the form below, and we will contact you within 1 working day.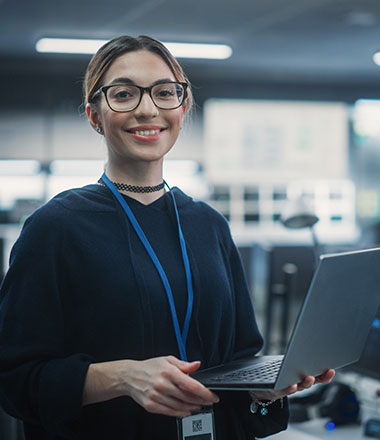 About DeClerq and Secura
De Clerq Lawyers and Notary specializes in IT, Privacy & Cybersecurity. The team can assist you with a wide range of legal issues related to cybersecurity, including cybersecurity regulations.
Secura is a leading cybersecurity expert. Our customers range from government and healthcare to finance and industry worldwide. Secura offers technical services, such as vulnerability assessments, penetration testing and red teaming. We also provide certification for IoT and industrial environments, as well as audits, forensic services and awareness training. Our goal is to raise your cyber resilience.
Secura is a Bureau Veritas company. Bureau Veritas (BV) is a publicly listed company specialized in testing, inspection and certification. BV was founded in 1828, has over 80.000 employees and is active in 140 countries. Secura is the cornerstone of the cybersecurity strategy of Bureau Veritas.