IEC 62443 Training
This training provides you with an overview of the IEC 62443 series of standards. It presents the main cybersecurity concepts in industrial security and includes an overview of all the requirements contained in IEC 62443.
The training can be used by both cybersecurity professionals focusing on Information Technology (IT) to gain a deeper understanding of Operational Technology (OT) and also by OT professionals to gain a better understanding of cybersecurity.

About IEC 62443 Series of Standards
IEC 62443 is an internationally recognized family of standards providing a complete framework for assessing various actors involved in OT, also known as Industrial Automation and Control Systems (IACS). Initially designed for Industrial Control Systems (ICS), IEC 62443 is now considered a relevant standard across many industry verticals due to the holistic way in which its requirements are expressed. The series of standards was created in line with this increasing awareness of OT security.

The series of standards are divided into different sections that cover both technical and process-related aspects of OT cybersecurity. Moreover, it divides the topics of cybersecurity based on the responsibilities of various stakeholders, such as operators, service providers, and component/system manufacturers.
The documents included in IEC 62443 standards are split into four levels:
General concepts;
Policies & Procedures;
System level;
Component level.
Why should you attend?
The IEC 62443 training will allow you to:
Understand the general concepts of OT cybersecurity;
Get an understanding of how the IEC 62443 family of standards is organized;
Deep dive into the requirements of IEC 62443 standards;
Learn about potential certification schemes based on IEC 62443;
Explore lessons learned from several case studies.
Intended Audience
The training is designed to address different stakeholders, such as operators, product manufacturers of industrial components and systems, and cybersecurity professionals willing to learn more about OT cybersecurity. The expected audience consists of:

Cybersecurity professionals;
IT specialists and administrators;
OT specialists and engineers;
Anyone with interest in OT cybersecurity and IEC 62443 standards in particular.
Required Skills & Expertise
The training is designed to explain and deep dive into the contents of the IEC 62443 series of standards. No previous knowledge of IEC 62443 is necessary. Basic knowledge of cybersecurity concepts is preferred to follow the presented concepts smoothly.
Program
The training is designed to cover all the topics presented below in 3 days.
Day 1
Introduction, Definition & General Concepts
Definitions & Vocabulary
Statement & challenges of cybersecurity in the OT world
The scope of cybersecurity in the company / in the projects
Types of cyberattacks applicable for OT
IEC 62443 Architecture of the standard
IEC 62443 Common Concepts
Overview of IEC 62443: different sub-parts, global structure

Introduction to the Automation world
Description of IACS layers
ICS components
Protocols used in OT

Cybersecurity Organization
Threats and risks in organization security
Requirements for an IACS security management system (IEC 62443-2-1)

Life cycle & Risk assessment
The life cycle of products and IACS (IEC 62443-1-1)
Zones and conduits: concepts
Risk assessments / Architecture partitioning (IEC 62443-3-2)
Day 2
Focus on IEC 62443-3-3 & 4-2
Description of Security Requirements (SR) and Component Requirements (CR)
Specific requirements for dedicated devices

A detailed review of requirements
System Security Requirements and security level, IEC 62443-3-3
Differences between IEC 62443- 3-3 and IEC 62443- 4-2
Usual Questions
Pieces of evidence
Testing aspects

Key security mechanisms
Authentication, encryption, signature
Defense-in-depth, least privileges, reduce attack surfaces.
Security by design, Segmentation,
Vulnerabilities, pentesting, patch management
Day 3
Focus on IEC 62443-2-4
Description of Functional areas
Maturity model

Focus on IEC 62443-4-1
Description of the security practices (SM, SRs, SD, SI, SVV, DM, SUM, SG)
A detailed review of requirements
Questions
Pieces of evidence
Audit

Overview of certification under the IECEE scheme
IECEE organization and its activities
CBTL & NCB
IECEE 62443 Certifiable parts
Templates, certification rules

Use case - Ukraine power grid cyberattack
Interested in this IEC62443 Training?
If you are interested in hosting this interactive and tailored training at your company, please let us know via the contact form below, at +31 (0)88 888 31 00 or email info@secura.com.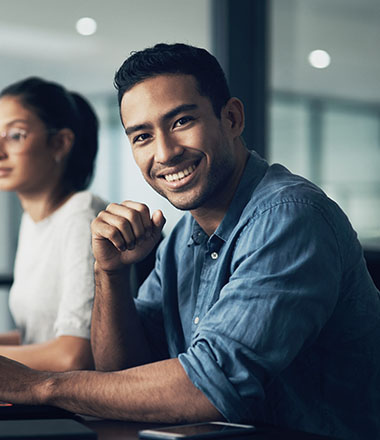 ABOUT SECURA
Secura is a leading cybersecurity expert. Our customers range from government and healthcare to finance and industry worldwide. Secura offers technical services, such as vulnerability assessments, penetration testing and red teaming. We also provide certification for IoT and industrial environments, as well as audits, forensic services and awareness training. Our goal is to raise your cyber resilience.
Secura is a Bureau Veritas company. Bureau Veritas (BV) is a publicly listed company specialized in testing, inspection and certification. BV was founded in 1828, has over 80.000 employees and is active in 140 countries. Secura is the cornerstone of the cybersecurity strategy of Bureau Veritas.