ISO/IEC 27001 Lead Auditor Training
Incl. PECB-certification
ISO/IEC 27001 Lead Auditor Training
This training course enables you to develop the necessary expertise to perform an Information Security Management System (ISMS) audit by applying widely recognized audit principles, procedures and techniques.During this training course, you will acquire the necessary knowledge and skills to plan and carry out internal and external audits in compliance with ISO 19011 and ISO/IEC 17021-1 certification process.
Based on practical exercises, you will be able to master audit techniques and become competent to manage an audit program, audit team, communication with customers, and conflict resolution.
Why should you attend?
The goal for this training course is:
Understand the operations of an Information Security Management System based on ISO/IEC 27001;
Acknowledge the correlation between ISO/IEC 27001, ISO/IEC 27002 and other standards and regulatory frameworks;
Understand an auditor's role to: plan, lead and follow-up on a management system audit in accordance with ISO 19011;
Learn how to lead an audit and audit team;
Learn how to interpret the requirements of ISO/IEC 27001 in the context of an ISMS audit;
Acquire the competencies of an auditor to: plan an audit, lead an audit, draft reports, and follow-up on an audit in compliance with ISO 19011.
Intended Audience
This training course is suitable for:
Auditors seeking to perform and lead Information Security Management System (ISMS) certification audits;
Managers or consultants seeking to master an Information Security Management System audit process;
Individuals responsible for maintaining conformance with Information Security Management System requirements;
Technical experts seeking to prepare for an Information Security Management System audit;
Expert advisors in Information Security Management.
Required Skills & Expertise
A fundamental understanding of ISO/IEC 27001 and comprehensive knowledge of implementation principles.
Program
The duration of this training course is 5 days.
Day 1: Introduction to Information Security Management Systems (ISMS) and ISO/IEC 27001
The training starts with a short introduction in standards and regulatory frameworks and Information Security Management Systems. This knowledge about the basic principles of ISMS is an absolute prerequisite to understand and clarify the Information Security objectives of the organization and to analyze the existing management system.
Course objectives and structure
Standards and regulatory frameworks
Certification process
Fundamental principles of Information Security Management Systems
Information Security Management Systems (ISMS)
Day 2: Audit principles, preparation and launching of an audit
Fundamental audit concepts and principles
Evidence based audit approach
Initiating the audit
Stage 1 audit
Preparing the stage 2 audit (on-site audit)
Stage 2 audit (Part 1)
Day 3: On-site audit activities
Stage 2 audit (Part 2)
Communication during the audit
Audit procedures
Creating audit test plans
Drafting audit findings and non-conformity reports
Day 4: Closing the audit
Documentation of the audit and the audit quality review
Closing the audit
Evaluating action plans by the auditor
Benefits of the initial audit
Managing an internal audit program
Competence and evaluation of auditors
Closing the training
Day 5: Certification Exam
The "PECB Certified ISO/IEC 27001 Lead Auditor" exam fully meets the requirements of the PECB Examination and Certification Program (ECP).
Interested?
If you are interested in hosting this interactive and tailored training at your company, please let us know via the contact form, by telephone +31 (0)88 888 31 00 or email info@secura.com.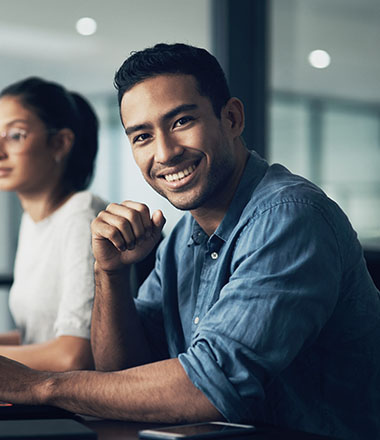 ABOUT SECURA
Secura is a leading cybersecurity expert. Our customers range from government and healthcare to finance and industry worldwide. Secura offers technical services, such as vulnerability assessments, penetration testing and red teaming. We also provide certification for IoT and industrial environments, as well as audits, forensic services and awareness training. Our goal is to raise your cyber resilience.
Secura is a Bureau Veritas company. Bureau Veritas (BV) is a publicly listed company specialized in testing, inspection and certification. BV was founded in 1828, has over 80.000 employees and is active in 140 countries. Secura is the cornerstone of the cybersecurity strategy of Bureau Veritas.