ISO/IEC 27001 Lead Implementer Training
Incl. PECB-certification
ISO/IEC 27001 Lead Implementer Training
This training enables you to develop the necessary expertise to support an organization in establishing, implementing, managing and maintaining an Information Security Management System (ISMS) based on ISO/IEC 27001.
During this training course, you will also gain a thorough understanding of the best practices of Information Security Management Systems to secure the organization's sensitive information and improve the overall performance and effectiveness.

After mastering all the necessary concepts of Information Security Management Systems, you can sit for the exam and apply for a "PECB Certified ISO/IEC 27001 Lead Implementer" credential. By holding a PECB Lead Implementer Certificate, you will be able to demonstrate that you have the practical knowledge and professional capabilities to implement ISO/IEC 27001 in an organization.
Intended Audience
This course is suitable for:
Managers or consultants involved in Information Security Management;
Expert advisors seeking to master the implementation of an Information Security Management System;
Individual responsible for maintaining conformance with ISMS requirements;
ISMS team members.
Required Skills & Expertise
A fundamental understanding of ISO/IEC 27001 and comprehensive knowledge of implementation principles.
Program
The duration of this training course is 5 days.
Day 1: Introduction to ISO/IEC 27001 and initiation of an ISMS
The training starts with a short introduction in standards and regulatory frameworks, Information Security Management System and initiating the implementation of an ISMS. This knowledge about the basic principles of ISMS is an absolute prerequisite to understand and clarify the Information Security objectives of the organization and to analyze the existing management system.
Course objectives and structure
Standards and regulatory frameworks
Information Security Management System
Initiating the implementation of an ISMS
Understanding the organization and clarifying the Information Security objectives
Analysis of the existing management system
Day 2: Plan the implementation of an ISMS
Leadership and approval of the ISMS project
ISMS scope
Information Security policies
Risk assessment
Statement of applicability and top management's decision to implement the ISMS
Definition of the organizational structure of Information Security
Day 3: Implementation of an ISMS
Definition of the document management process
Design of security controls and drafting of specific policies & procedures
Communication plan
Training and awareness plan
Implementation of security controls
Incident management
Operations Management
Day 4: ISMS monitoring, measurement, continuous improvement and preparation for a certification audit
Monitoring, measurement, analysis and evaluation
Internal audit
Management review
Treatment of non-conformities
Continual improvement
Preparing for the certification audit
Competence and evaluation of implementers
Closing the training
Day 5: Certification Exam
The 'PECB Certified ISO/IEC 27001 Lead Implementer' 3-hour exam fully meets the requirements of the PECB Examination and Certification Programme (ECP).
Download PECB Training Brochure here >
Learning Objectives
Acknowledge the correlation between ISO/IEC 27001, ISO/IEC 27002 and other standards and regulatory frameworks
Master the concepts, approaches, methods and techniques used for the implementation and effective management of an ISMS
Learn how to interpret the ISO/IEC 27001 requirements in the specific context of an organization
Learn how to support an organization to effectively plan, implement, manage, monitor and maintain an ISMS
Interested?
If you are interested in hosting this interactive and tailored training at your company, please let us know via the contact form, by telephone +31 (0)88 888 31 00 or email info@secura.com.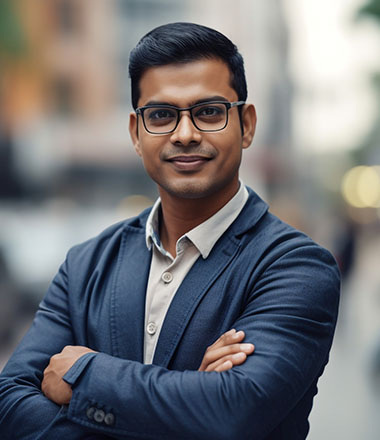 ABOUT SECURA
Secura is a leading cybersecurity expert. Our customers range from government and healthcare to finance and industry worldwide. Secura offers technical services, such as vulnerability assessments, penetration testing and red teaming. We also provide certification for IoT and industrial environments, as well as audits, forensic services and awareness training. Our goal is to raise your cyber resilience.
Secura is a Bureau Veritas company. Bureau Veritas (BV) is a publicly listed company specialized in testing, inspection and certification. BV was founded in 1828, has over 80.000 employees and is active in 140 countries. Secura is the cornerstone of the cybersecurity strategy of Bureau Veritas.