Personal Digital Security Training
Digital threat to high-profile individuals, and how to counter it
Are your people working and communicating through digital means? If so, they're likely at risk of criminal organizations or nation-state hackers compromising their personal and professional information. This is especially true for those in high-profile jobs, like executives, journalists, lawyers, or those working for law enforcement or national security. The importance and confidentiality of their work makes them even more likely to become a target of digital surveillance, espionage, or disruption. It should be standard practice for them to understand the threat and know what to do to protect themselves.
Many organizations rightfully devote a lot of resources to the digital security of the company's IT environment. Often, however, a lot less attention is given to the personal security of their high-profile employees. Based on our years of experience in cybersecurity and national security best practices, Secura's Personal Digital Security Training will teach your people what they can do themselves to better protect their devices and their data, even in (digitally) hostile environments.
Why should you attend?
Understand today's digital risks to your devices and data;
Gain insight into adversary capabilities and targeting methods;
Learn how to organize personal security management;
Learn basic security measures like:

Using anonymous mail services
Setting up alias/sock puppet accounts
Using VPN services
Encrypting files and storage devices
Using live OS environments
Alternative forms of messaging
Intended Audience
Everyone will benefit from better risk awareness and more secure digital behavior, but this training is vital for people with a higher risk profile, such as:
Executives;
Journalists and (private) investigators;
Lawyers, politicians, activists;
Law enforcement and national security government employees.
Employees of NGOs and disaster relief.
Required skills & Expertise
This course is intended for people already using digital devices and the internet, both for personal and professional purposes, who want to learn what threats they are facing and how to counter them. No further knowledge is required, just the will to learn and to change some of your routine behavior if necessary.

A Windows or Linux-based laptop and a smartphone are required for the practical exercises during the training.
Program
The Personal Digital Security Training can be fully personalized to your needs and requirements. Together with our trainers, we determine which topics are relevant for you and your employees based on the threats in your field of expertise. The training can vary from 1 to 3 days, depending on the number of topics.
A wide range of topics, including those listed below, can be covered.

Topics:
Risks of your devices
Risks from connections and communications
Risks of social media
Risks from applications and accounts
Adversary capabilities
Organizing personal digital security
Using Open Source Intelligence (OSINT)
Topics you can learn how to do:
Using a Live OS
Using Anonymous Email
Using Virtual Private Networks
File / disk encryption
Secure Messaging with Signal, Zello, Modulo, and Greenalp
Bluetooth P2P
Using personas

Using password managers
Live exercise
There is also the possibility to develop, together with our trainers, a fully personalized live exercise specific to your field of expertise. During these live exercises, training participants practice what they have learned in a simulated environment tailored to your security needs. Elements of such a live exercise may include:
Communicating while evading an active eavesdropper;
Establishing a secure communication center in contested areas.
Interested?
If you are interested in this interactive and customizable training, either as an in-company or an external event, please let us know via the form below, by telephone at +31 (0) 88 888 31 00, or by email at info@secura.com.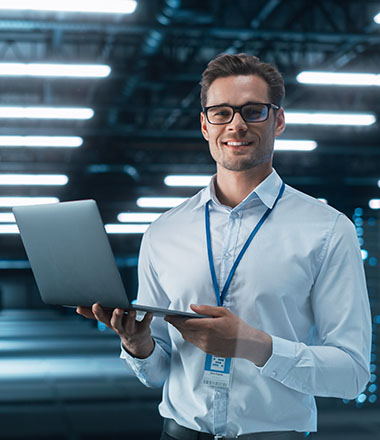 ABOUT SECURA
Secura is a leading cybersecurity expert. Our customers range from government and healthcare to finance and industry worldwide. Secura offers technical services, such as vulnerability assessments, penetration testing and red teaming. We also provide certification for IoT and industrial environments, as well as audits, forensic services and awareness training. Our goal is to raise your cyber resilience.
Secura is a Bureau Veritas company. Bureau Veritas (BV) is a publicly listed company specialized in testing, inspection and certification. BV was founded in 1828, has over 80.000 employees and is active in 140 countries. Secura is the cornerstone of the cybersecurity strategy of Bureau Veritas.