Enhance your global security: Safeguard your assets while traveling
In today's interconnected world, security while traveling is paramount. Just like protecting assets at home or in the office, safeguarding yourself and your personal or corporate data beyond safe physical walls is crucial. Travel exposes us to a myriad of new and heightened risks, including data and credential theft, malware infections, social engineering, robbery and more. By prioritizing travel security, you can safeguard your most valuable assets, including sensitive data, intellectual property, and personnel.
Our comprehensive Travel Security course is specifically designed for international organizations and frequent travelers, offering an essential education on mitigating travel risks effectively. During this 1-day program, participants will gain vital knowledge and learn cutting edge techniques to fortify their travel security posture. The program is a collaboration between experts from Secura and Proximities.
Why should you attend?
Adressing travel security is crucial for large corporations in today's global threat landscape. Prioritizing travel security safeguards valuable assets, fosters a secure and positive work environment both in office and while travelling and ensures compliance with regulations. Our Travel Security course equips your people with vital knowledge and tools to navigate potential threats with confidence. Together, let us build a secure future for your organization's global endeavours.
Key features
1. Expert Guidance
Our experienced instructors will equip participants with practical knowledge and actionable insights. Our instructors come from military and defense backgrounds and are familiar with the special concerns involved with high-risk areas: combat-zones, non-democratic states, and undeveloped areas.
2. Holistic approach
Combining the expertise of Proximities and Secura, we cover both physical and digital security aspects, addressing vulnerabilities across different travel and threat scenarios.
3. Risk reduction
By implementing these techniques and technologies consistently, your organization can drastically reduce the risk of compromise while traveling.
International Best Practices
Gain exposure to industry-leading practices and stay ahead of evolving security threats worldwide, including country-specific developments.
Intended Audience

The topics included are general enough to cover the needs of any traveler but are also of particular benefit to:
C-level executives
Employees who travel frequently
Travelers to high-risk areas.
Together, we will build a safer environment for your people and valuable assets during international travel. Enroll now and secure your global journey. Our instructors are highly mobile and can travel to you.

Program
The 1-day course consists of six modules that cover digital (or "cyber") security and physical security whilst traveling any distance using any medium.
1. PHYSICAL SECURITY
These modules will increase your understanding into the general risks you face while abroad:
Preparations you and your company can make to increase your safety
Most common travel incidents and mitigating measures
Situational awareness and simple tools to help increase your understanding of the environment
2. DIGITAL SECURITY
These modules will teach you the most common risks to accounts, data and devices while travelling, and how to mitigate those risks. Topics include, but are not limited to:
Password management and Multi-factor authentication
Social engineering awareness and social media hygiene
Personal electronic device and personal storage security
More information
Would you like to learn more about this training? Please fill out the form below and we will contact you within one business day.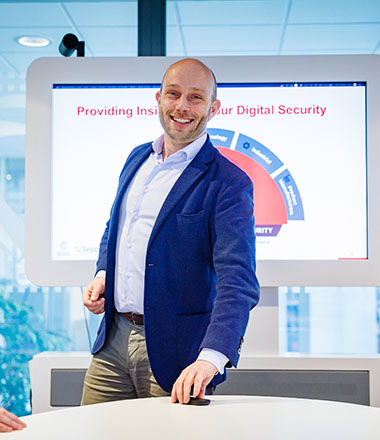 ABOUT SECURA DEFENSE & SAFETY
Secura is a leading and independent expert in digital security. Our customer markets range from government and healthcare to finance and industry. Secura offers technical services, such as vulnerability assessments and red teaming, training and awareness programs and advisory services. Since 2021, Secura is a part of the international Bureau Veritas Group.
About proximities
Proximities is a Risk, Intelligence and Security consultancy based in the Netherlands. Our customers operate in physically challenging environments and range from governments and NGO's to corporates in manufacturing-, offshore and energy sectors. We provide training, advice and in-country support, for example by deploying experienced security managers, assisting you to keep your personnel, assets and reputation safe.