Webinar Replay | How to Master Cybersecurity like Big Banks
Webinar Replay | Finance | Cybersecurity
7 Best Practices
In this webinar on demand, you will discover 7 best practices on how big banks manage their cybersecurity. And what you can learn from this high level of cyber resilience.
Banks have always been targets for financial crime. They developed high standards for their cybersecurity. What can you learn from a bank so you don't fall victim to digital attackers? As an established cybersecurity company, Secura has done many ethical hack projects with big banks and other large organizations. We found 7 best practices that may be of value for your organization.

This webinar is based on the talk "How to hack a bank" at Money2020. Speaker is Michael Schouwenaar, Senior Security Specialist | Team Manager Finance at Secura. Your host is Anne de Nies, Manager Finance Market Groups.
Highlights
07:27 External attack surface
11:08 Phone phishing
12:23 Network segmentation
17:49 Security Operations Centre
18:51 Identity and access management
23:20 Supply chain security
25:03 Comply with DORA
28:33 Advance Red Teaming
32:09 Questions & Answers
36:07 End

Vishing
During the webinar we mentioned Vishing, our voice based phishing assessments. Below is a little preview of how we do these assessments. If you're interested in the longer version of the video and/or would like to know more about our Vishing assessments, please contact info@secura.com to speak with one of our consultants.

Intended Audience

Corporate Security Officers in Midsize Financial Companies
Managers of Fintech Startups
More Information
Modern digital attackers are anonymous, hidden behind screens, and mostly sophisticated in staying undetected. To protect their assets, banks have gained a lot of experience in cybersecurity. And they developed high security standards. But do they always succeed? And is it true that they are much more secure than other types of organizations? More importantly, what can you learn from a bank so you don't fall victim to these attackers?
In this webinar, we dive deeper into the differences between big banks and smaller financial organizations and fintech companies. As Secura's financial market team, we have loads of experience in testing cyber resilience at both banks and fintechs. We know the common flaws, but also what separates both worlds. We will share insights with hands-on examples on how to improve your cyber security.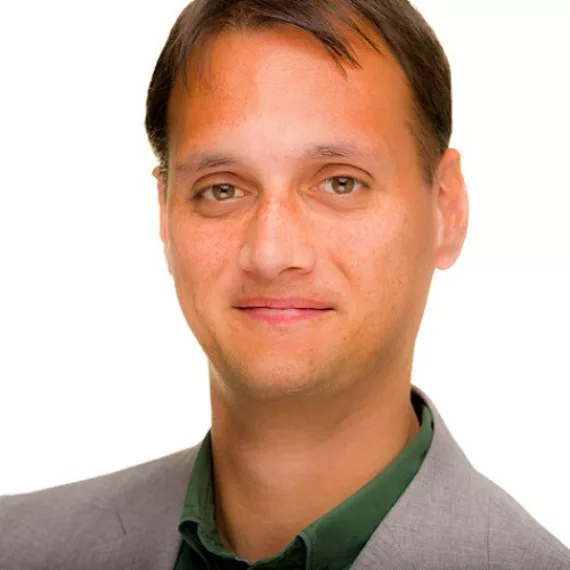 About the Speakers
Michael Schouwenaar is Senior Security Specialist & Team Manager Finance at Secura. He has used his interest in finding out how things work extensively in his career to make things do something useful. Initially, Michael did this by building software, but at some point he decided breaking things was even more fun. Luckily, he always provides a report on how he did it, to help the owner improve their projects. He also provides trainings to help others avoid potentially critical mistakes. Michael is now managing a group of cyber experts at Secura. And he loves to take the stage, for example at DefCON or recently at Money2020.
Anne de Nies CISM is Manager Finance Market Group at Secura. She aims to raise cyber resilience in the finance market. Anne has over seven years of experience in cybersecurity. Driven and resilient, Anne is accustomed to operating in financial markets, able to respond to change, challenges, ambiguity and complexity.
About Secura
Secura is a leading expert in cybersecurity. Our customers range from government and healthcare to finance and industry worldwide. Secura offers technical services, such as vulnerability assessments, penetration testing and red teaming. We also provide certification for IoT and industrial environments, as well as audits, forensic services and awareness training. Our goal is to raise your cyber resilience.
Secura is a Bureau Veritas company. Bureau Veritas (BV) is a publicly listed company specialized in testing, inspection and certification. BV was founded in 1828, has over 80.000 employees and is active in 140 countries. Secura is the cornerstone of the cybersecurity strategy of Bureau Veritas.