Het Waterschapshuis awards Secura the contract for Incident Response and Forensic Services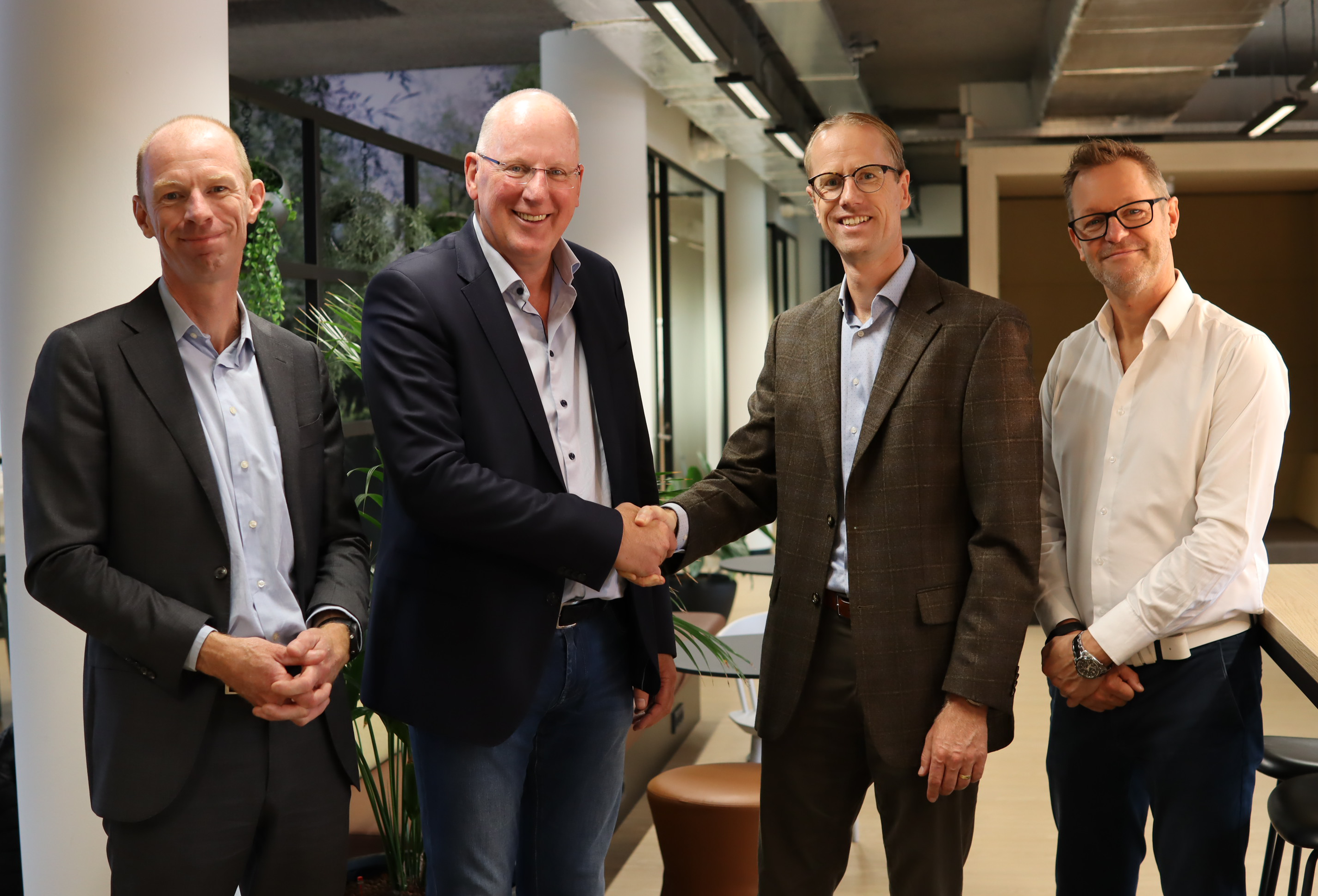 From left to right: Coenraad Doeser, program manager for Information Security & Privacy at Waterschapshuis, Gerard Smits, Secretary Director of Waterschapshuis, Sjoerd Peerlkamp, Director Market Group Industrial at Secura, Martijn Jonker, Manager of IT & Product Development at Secura.
Het Waterschapshuis, a collaboration partner for all water boards in the Netherlands, has chosen Secura as its partner for incident response and forensic services. Secura has been awarded the tender.
This means Secura provides 24/7 support in cyber incidents and also carries out potential additional digital forensic investigations. The partnership was established after a careful selection process.
'FIREFIGHTER FUNCTION'
Gerard Smits, Secretary-Director at Het Waterschapshuis: "The water boards require guaranteed availability of external expertise for information security, incident response management, and potentially additional digital forensic investigation. Think of it as a 'firefighter role' and a 'detective role.'
We are pleased to have found in Secura an experienced partner who, with their knowledge and commitment, can provide this service well for the water boards, both in the area of office automation and for process automation, which is so important for operating locks, pumps, water purification plants, and pumping stations."
PROUD OF THE PARTNERSHIP
Sjoerd Peerlkamp, Director Market Group Industrial at Secura: "We are proud of our collaboration with Het Waterschapshuis, CERT-WM, and the Water Boards. We are already familiar with the water sector and can optimally support the Water Boards during incidents. Given our role in the vital sector and other industrial companies, the Water Boards fit perfectly within our service and customer portfolio. We look forward to working with the Water Boards to improve their cyber resilience over the next 2 to 4 years."
Secura provides incident response services to Het Waterschapshuis and the Water Boards in partnership with its partners Responders.nu and Midnight Blue. ABOUT SECURA
Secura is a leading cybersecurity expert. Our customers range from government and healthcare to finance and industry worldwide. Secura offers technical services, such as vulnerability assessments, penetration testing and red teaming. We also provide certification for IoT and industrial environments, as well as audits, forensic services and awareness training. Our goal is to raise your cyber resilience.
Secura is a Bureau Veritas company. Bureau Veritas (BV) is a publicly listed company specialized in testing, inspection and certification. BV was founded in 1828, has over 80.000 employees and is active in 140 countries. Secura is the cornerstone of the cybersecurity strategy of Bureau Veritas.